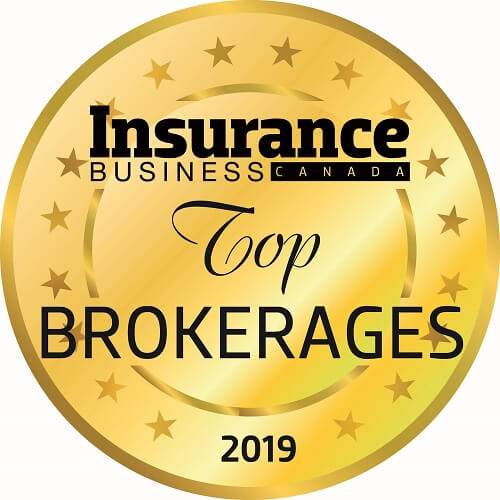 3. Duliban Insurance Brokers
Year founded: 1976
Total number of offices: 4
Number of employees: 48
Leadership: Adam Duliban and Jason Duliban, principal brokers
IBC: Did your brokerage do anything differently in 2018 that accounted for increased business?
Adam Duliban, principal broker: In January 2018, we hired our first data analyst and went through a detailed segmentation project of our entire customer base. The core objective of this project was to focus on how we can communicate more effectively and predictively model service trends with our valued customers. In addition to improvements we have made in servicing, we have gained significant knowledge and confidence in applying these learnings to attract and market to specific individuals without a geographical barrier.
IBC: What can your wholesale or insurer partners do to help you do more business in 2019?
AD: The release of open-ended API'S and rate bridges will be paramount to the relationship a broker has with its contracted insurer partners. When API'S become available, it will allow the broker to define the customer experience and alter this based on who they are trying to attract. It will also better allow for the implementation of a customer experience that will be unique to the brokerage. Most importantly, it will allow the brokerage to capitalize on efficiencies to provide real-time customer service, in which customers now anticipate and expect. In presenting these tools to the broker channel, it will better allow our distribution channel to re-allocate resources to focus on the creation of a real-time, personalized customer experience and not on policy administration.
IBC: How Duliban Insurance maintain a competitive edge in the marketplace?
AD: We focus on the use of data to predict trends of our customers and try to communicate accordingly. We also attempt to be adaptive to the needs of our customers and utilize various forms of technology to aid us in providing a personalized customer experience. We invite our customers to provide necessary feedback, and make the decision on how and when they want to be communicated, and what type of experiences they would prefer and anticipate. We believe our customer dictates and decides how we operate as an organization.
IBC: What do you believe to be the biggest challenge facing brokers today?
AD: The biggest challenge is trying to provide a consistent real-time customer experience, which remains a difficult task on multiple operating systems. Real-time transactions (new business or existing) have been a challenge that has faced brokers for generations. We believe as an independent business and organization, we need to own this and blaze a trail tackling these issues with the use of technology, and partner with companies long-term that are focused on prioritizing workflow efficiencies and customer experience.
Company

Information
Duliban Insurance Brokers