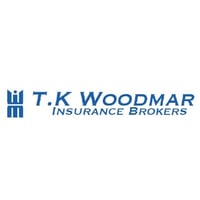 9. (tie) T.K. WOODMAR INSURANCE & FINANCIAL GROUP
Founded in 2008 by two long-time insurance brokers who felt they could "do insurance differently," T.K. WoodMar Insurance is an independent full-service brokerage that provides focused insurance services through three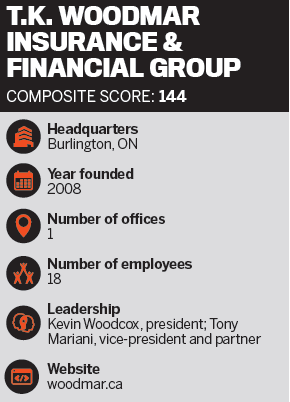 platforms: High Risk Auto Pros, Commercial Insurance Pros and Insurance Quote Pros. Led by Kevin Woodcox and Tony Mariani, the brokerage strives to be top in the Greater Toronto Area through personal touches, flexibility and customized policies.
How does T.K. WoodMar maintain its competitive edge in the marketplace?
Tony Mariani, vice-president and partner: We do two things, really – we market like a direct marketing insurance agency, and we service our clients and offer in-depth advice like a broker.
What accomplishment are you most proud of from 2019?
TM: We're most proud of the fact that we were still able to grow, despite the hard market.
What's the biggest challenge facing brokers in 2020?
TM: Honestly, I'd have to say finding staff.