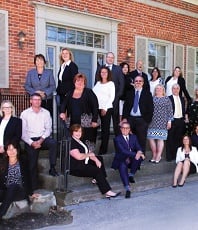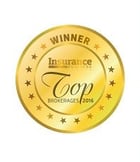 BRYSON & ASSOCIATES INSURANCE BROKERS
BRYSON & ASSOCIATES INSURANCE BROKERS
Location: Ajax, Ont.
Head: Tracy Makris
Specialties: Personal lines, commercial and transportation
Strong values underpin this Ontario-based office of industry aficionados – principally, the old yet far from tired idiom of "treat people the way you want to be treated." This isn't limited to clients, however: Bryson & Associates' culture and work environment has earned them a nod as a Great Place to Work from Great Places to Work Canada. In fact, the entire team is currently preparing for a top-to-bottom hike of the Grand Canyon as part of a health and wellness initiative.
Claiming that "we don't just think outside the box – we replace the box," Bryson puts a high priority on due diligence with policies such as a Second Set of Eyes Analysis and an internal claims review committee. They also emphasize employee expertise as a core strength, and are determined to hire the best as a means to deliver innovative solutions for unique and challenging insurance opportunities. Clients continually return for their intensive, exhaustively vetted strategies – and their reputation has certainly benefited as a result.
Company

Information
Bryson and Associates Insurance Brokers

541 Bayly Street East, Ajax, Ontario