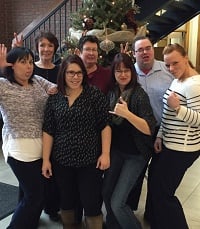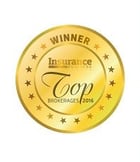 EXCEL INSURANCE GROUP
EXCEL INSURANCE GROUP
Location: Loydminster, Alta.
Head: Doug Morrow
Specialties: Property and liability, risk advisory, cross-border programs, regulatory compliance, surety & bonding, proprietary claims management
Self-described "insurance geeks and compliance nerds," Excel Insurance Group's
sense of humour is a key value in dealing with clients. Adamant about not doing business the "stuffy traditional way," they instead take an entrepreneurial approach to meeting client demand and daily business expectations. Big on the use of technology and unconventional problem-solving, Excel has garnered plenty of raves from clients for their lighthearted approach.
Humour isn't this brokerage's only driving value, however – integrity, entrepreneurialism, independence and succession planning are the other cornerstones of Excel's solid business. These values are spread across their group of offices – as they put it, Excel Insurance Group "operates like a teaching hospital" for the network. Judging by the growth and success of this brokerage in the past year, it's easy to say the prognosis is good.
Company

Information
Excel Insurance Group

1202 50th Avenue, Lloydminster, Alberta, T9V 0Y1