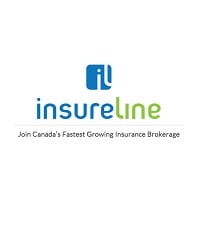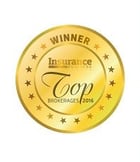 INSURELINE BROKERS
INSURELINE BROKERS
Location: Port Coquitlam, BC
Head: Aly Kanji
Specialties: Home, condo and renter's insurance
Reimagining the insurance-buying process, InsureLine Brokers' young yet tech-savvy business model combines the tried-and-tested formula of conventional brick-and-mortar insurance transactions with online sales capabilities.
Increasing operating efficiency comes easily when you have your own proprietary client management system in place. That's one advantage of infusing modern technology into the business, but it's not the only one for this progressive shop. Using a variety of robust and rigorous training tools and coaching methods allows franchised locations to experience the same level of efficiency, and it provides clients with a consistent experience.
Franchising their proprietary technology helps InsureLine extend their reach across their current licensing sectors of BC and Alberta. Once the rest of Canada opens up to this unique digital insurance platform, the potential could easily be described as limitless.
Company

Information
Insureline Brokers

Unit 217 - 2264 Elgin Avenue Port Coquitlam, BC V3C 2B2