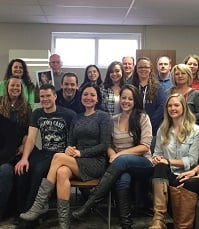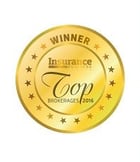 MITCHELL & WHALE INSURANCE BROKERS
MITCHELL & WHALE INSURANCE BROKERS

Location: Whitby, Ont.
Head: Adam Mitchell
Specialties: Personal lines, commercial, event insurance

Customer feedback and long-standing relationships have been the bedrock of this generations-old shop. Launched way back in 1948 by patriarch Harold J. Mitchell, Mitchell & Whale's traditional approach continues to evolve as they branch out into new, progressive product lines such as Uber insurance and event insurance. They also recently unveiled a streamlined digital marketing strategy.

And it's clear that their new offerings are a hit with their clients – Mitchell & Whale boasts a 90% client retention rate and top-shelf customer service ratings year after year.
Company

Information
Mitchell and Whale Insurance Brokers

1555 Wentworth St. #200, Whitby, ON L1N 9T6