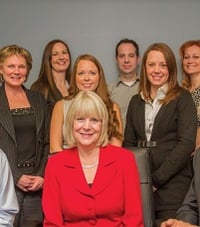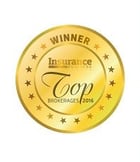 YOUNG & HAGGIS INSURANCE SERVICES
YOUNG & HAGGIS INSURANCE SERVICES
Location: Calgary, Alta.
Heads: Barry Young and Barbara Haggis
Specialties: Personal home and auto, commercial, high-value homes, high-asset individuals; also write personal umbrella policies in Alberta
A family business in its third generation, Young & Haggis was started by Barbara Haggis' grandfather in a Calgary basement. While
they've come a long way from those humble beginnings, the family spirit continues – clients are greeted by the office Shih-Tzu, Bailey.
Placing on emphasis on continued employee education, this team knows and understands company manuals inside and out.
Streamlined processes allow Young & Haggis to service a list of satisfied, high-value clients with effortless agility. And with an average retention rate of 90%, their highly cultivated approach appears to be working.
Rather than relying solely on the cold, hard digitalization of the modern world, Young & Haggis' traditional approach to client relations is blended with technology in the form of a custom, branded mobile app, Y&H Connect. This, coupled with an emphasis on continued employee development, makes for a paradoxical yet highly effective mixture of tradition and progressive thinking.
Company

Information
Young and Haggis Insurance Services

Suite 205, 11420 27th Street SE Calgary, Alberta T2Z 3R6