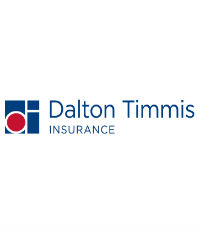 1 DALTON TIMMIS INSURANCE GROUP
Headquarters:
Ancaster, ON
Year founded:
1941
Total number of offices:
6
Number of employees:
160
Head leadership:
Greg Padovani, Brian Timmis and Domenic Tesone
Website:
www.daltontimmis.com
What are your brokerage's top specialties?
At Dalton Timmis Insurance Group, longhaul trucking and motorcycle insurance are two areas that we specialize in. However, we have three major divisions at our brokerage: personal lines, commercial lines and transportation.
What makes your brokerage unique?
Our ability to innovate products and be on the leading edge of the industry in respect to technology, marketing and branding helps us stand out above the rest.
In what areas of business has your brokerage experienced recent growth?
We have experienced growth in all of our divisions. Specifically in 2016, we experienced a 10% increase in growth overall, bringing us to $167m in GWP.
What has been a proud accomplishment for your brokerage and why?
Winning Brokerage of the Year from the Insurance Brokers Association of Ontario was a great accomplishment for our brokerage. It brought together all of the efforts we have put into the ompany over the last several years. Also, raising $250,000 for the Ronald McDonald House to build a serenity garden was a huge accomplishment for us. Our staff and management team worked together to raise these funds over a one-year period. The garden gives families staying at the house an outside area in which to escape the stresses that they are experiencing and enjoy a quiet retreat.
What challenges did your brokerage experience last year and how did your team overcome them?
One of our major challenges we faced in 2016 was converting our Broker Management System from Applied TAM to Applied EPIC. It was a major project that had the potential to be a major disruption to the business during the process. We overcame the challenge by including all employees in the process, and setting up an in-house training centre, adding prizes and incentives to promote ideas and input for better solutions. We completed the conversion in seven months, as opposed to the standard 12 months recommended by Applied. In the end, Applied referred to Dalton Timmis as one of their success stories.
What are your plans for 2017?
We have a comprehensive plan for 2017. Some of these plans include seeking out new acquisition opportunities, seeking out new talent in both production and service, relocating one of our offices, enhancing our digital platform and, of course, achieving double-digit growth as we have done for each and every year over the past 20 years.
What five factors have contributed to your brokerage's success?
Employee strength
Branding
Leading-edge technology
Innovative products
Strategic planning and thinking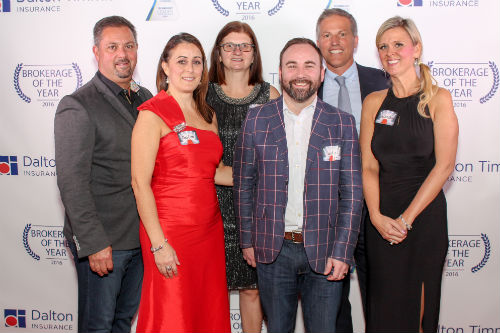 Company

Information
Dalton Timmis Insurance Group

35 Stone Church Rd. 3rd Floor 3rd Floor Ancaster, ON L9K 1S5
Contact

Information
905-648-3922 / 888-385-8466