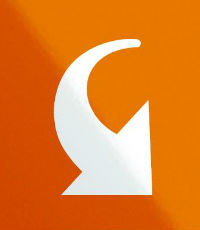 5 SUREX DIRECT
Headquarters:
Magrath, AB
Year founded:
2012
Total number of offices:
3
Number of employees:
65
Specialty:
Auto, home and business insurance
Head leadership:
Lance Miller, co-founder & CEO and Matthew Alston, co-founder & COO
Website:
www.surexdirect.com
What makes your brokerage unique?
At Surex Direct, customers can get up to 10 offers on insurance, from competing companies, in five minutes. Our 100% transparent pricing model means the customer sees which company is willing to take on their business, and at what price. The personal broker assigned to that customer will then verify the price with the customer to make sure they're getting all the discounts available to them. Customers can then sign their documents online, through e-signature, and have instant proof of insurance, and print their pink cards from home. The entire quote, review, purchase-to-active insurance process is done 100% online.
In what areas of business has your brokerage experienced recent growth?
Over the past two years, our revenue has gone up 304%. When we first started as a brokerage in 2012, we were only in Alberta for auto, home and business insurance. Now we're in British Columbia (home and business), Saskatchewan (auto, home, business), Manitoba (auto, home, business), Nova Scotia (auto, home, business), Yukon (auto, home, business) and Northwest Territories (auto, home, business). In early February, we opened in Ontario (auto, home, business). Going from offering insurance in one province to offering insurance in six provinces and two territories has had a tremendous effect on our growth.
What has been a proud accomplishment for your brokerage and why?
In 2016, Canadian Business ranked us No. 30 on their Start-up 50 Canada list. We were also finalists for both the Insurance Industry Employer of Choice Award and the KEAL Technology Award for Digital Innovation at the Insurance Business Awards 2016. Last year, our staff nearly doubled from 34 employees to 65, which means that we grew from a small business to a mediumsized business. We opened our second office exclusively for our customer support staff, also last year, and we purchased the space in Burlington, ON where our third office opened this February.
What challenges did your brokerage experience last year and how did your team overcome them?
Going from 34 to 65 colleagues in a year is a big jump for any company. Finding the right structure and way to scale the business and handle growth was a unique opportunity. Certain aspects of the leadership structure needed to be changed, as well as coming up with training techniques and methods to on-board new colleagues.
What are your plans for 2017?
Opening in Canada's largest market, Ontario, in February was an opportunity that excited us greatly. We want to create a larger footprint in the industry and know increased efforts in marketing and attention to detail – in all aspects of the business – will play an integral role in that. A large percentage of our revenue generated goes into our technology innovation and development. We will continue to work on new features and software improvements to strengthen our competitive advantage.
What five factors have contributed to your brokerage's success?
Compensation model that allows us to hire motivated colleagues
Technology development and investing in innovation
Culture of urgency – presents opportunities and ensures that we are not stagnant
Strategic partnerships that help us scale the business
Long-term vision – we are just getting started; still plenty to achieve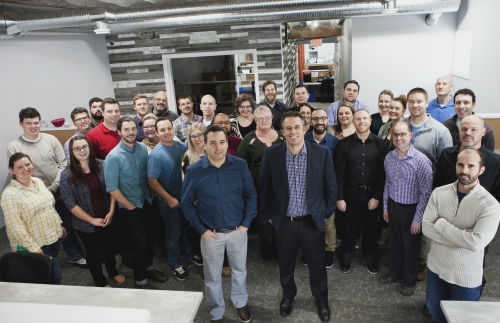 Company

Information
Surex Direct

6 South 1 Street West Magrath, AB T0K 1J0