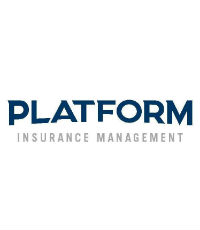 7 PLATFORM INSURANCE MANAGEMENT
Headquarters:
Toronto, ON
Year founded:
2014
Total number of offices:
1
Number of employees
: 18
Specialty:
Insurance and bonding in the construction and real estate sector
Management team:
Shaun McPherson, Charles Quenneville, Matthew Francis, Scott Beitel and Neil Morrison
Website:
www.platforminsurance.com
What makes your brokerage unique?
Our people are our greatest asset; we focus on creating the best possible work environment and culture we can imagine. By creating a more fulfilling experience for our employees, we have seen the impact it has on their level of engagement, and the great results they in turn deliver to our clients. Our culture and environment breeds a collaborative approach that keeps everyone on target. When everybody is coordinated and pursuing the same goals, our passion for success becomes contagious, and is a big factor in creating an enjoyable workplace.
We have confidence in what our growth will be 3-6 months out, so we act on our forecasts and bring in the resources ahead of time to ensure service levels never suffer. This not only helps maintain a high level of customer service, it ensures our staff never get that feeling of being overwhelmed.
In what areas has your brokerage experienced recent growth?
We are midway through our third year of operations and have experienced rapid growth working with contractors and real estate developers, which has been our focus from day one. Specifically for developers, we have implemented some innovative client solutions and created a new product that has really helped us gain brand equity quickly and establish new client relationships with some of the largest developers in the country.
What challenges did your brokerage experience last year and how did your team overcome them?
While there are no shortages of challenges in the day-to-day operation of a brokerage, successfully managing our growth was, and remains, one of our top priorities. With our growth in 2016, both in volume and head count, we had to ensure we continued to exceed the expectations of our clients, employees and partner markets. We want to focus on growth while not neglecting the operational priorities associated with managing that growth.
To successfully meet this challenge, we have invested heavily in building the appropriate infrastructure. Hiring great people is only the first step. You must provide them with the tools and resources they need to be successful. This means bringing in the necessary technology that will allow them to be more efficient in their day-to-day job, and providing the kind of work environment that lifts people up. Ensuring resources and infrastructure are in place in advance of when needed is a key driver of our success.
What are your brokerage's plans for 2017?
Our goal is to continue strong growth, while not losing sight of what has made us successful to date. This year, we will hopefully see the expansion of our business geographically, as well as into other lines of business that complement our core focus.
What five factors have contributed to your brokerage's success?
The team at Platform takes pride in the fact that we act with integrity in everything we do.
We want people in the organization to know when their help is needed or when to ask for help, and when it's best to let someone learn on their own.
Our success wouldn't be possible without the hard work and dedication of our team.
Platform's clients turn to us as their broker for expert advice on managing their risk. To be an effective partner, we must have in-depth knowledge of their business and technical product knowledge on our business.
Simply put, we love what we do and we work hard for our clients.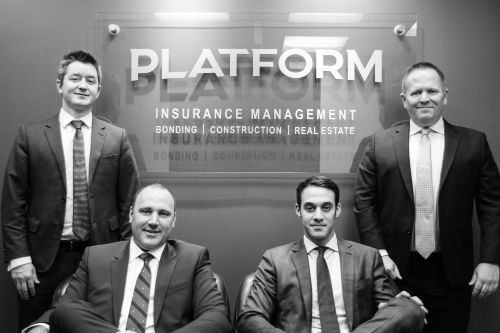 Company

Information
Platform Insurance Management

360 Bay Street, Suite 1010 Toronto, Ontario M5H 2V6