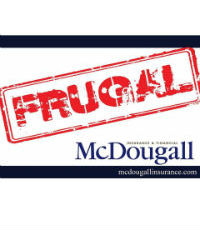 2. MCDOUGALL INSURANCE & FINANCIAL
Headquarters:
Belleville, ON
Year founded:
1946
Number of offices:
32
Number of employees:
350
Websites:
mcdougallinsurance.com
What makes McDougall unique?
Kelly McKinney,
VP of marketing and digital: We are both big and small. We bring big-city scale and expertise, but deliver it with personal, small-town service. We enjoy some of the benefits of a large broker (technology, multiple markets, expertise, heft), but we thrive in small towns.
How did McDougall achieve doubledigit growth in 2017?
KM:
In 2017, we obtained double-digit organic growth by investing heavily in technology to support our producers and our service team. We also targeted a few niches where we saw opportunity. In addition, we spread the word to our insurance company partners that we continue to be in acquisition mode. These partners are now assisting us by advising brokerages that we are a great partner. This resulted in three fantastic acquisitions.
Which lines of business experienced notable growth last year?
KM:
We have experienced significant growth in our transportation division. Externally, the market is undergoing tremendous change, and we have found a way to capitalize. Internally, we have assembled an incredible team of both producers and support staff who understand the business.
Did you experience any hardships last year?
KM:
We do not feel we experienced any unique hardships, any different from any small business in Canada in 2017. However, we continue to strive to find the very best people. This is challenging.
What do think is the biggest challenge for the broker community?
KM:
Technology. In 2018, the biggest challenge is the pace of change. Technology outside of the industry is driving customer expectations. We can't compare ourselves to other brokerages; we need to compare ourselves to Amazon, Google, Tesla. Technology inside the industry is coming, but it's not keeping up. Double entry, inefficient systems and cumbersome legacy systems are stunting our growth and reducing productivity. We are combating this by hiring smart people and investing in technology like never before.
What was your key takeaway from 2017?
KM:
Hard work and attitude trump everything. It's simple, but we keep learning it. Throughout the organization, the people who work smarter outperform everyone else by a large margin. Working a little harder also helps.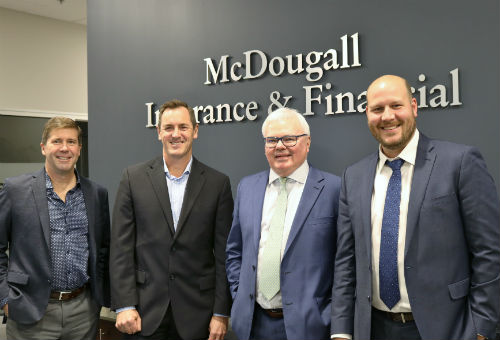 Company

Information
McDougall Insurance & Financial

199 Front Street, #218, Belleville, ON K8N 5H5, Canada