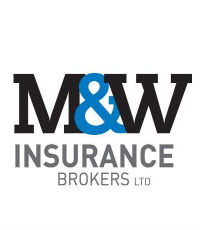 3. MITCHELL & WHALE INSURANCE BROKERS
Headquarters: Whitby, ON
Year founded: 1948
Number of offices: 1
Number of employees: 45
Leadership: Adam Mitchell, president
Websites: mitchellwhale.com

What strategies did you employ to boost your success in 2017?
Adam Mitchell, president: It was a year of catching up with the momentum of our fast-paced growth. We added more team members last year than any previous year, which means continuous growing pains. For the team, it meant a lot of learning, maturing and improving, while at the same time still posting our biggest growth year to date.

What do you think is the biggest challenge facing brokers today?
AM: We believe one of the biggest challenges facing brokerages and insurance companies is catching up or keeping up with the increasing demands of the modern customer. The average customer today is savvy with a search engine, which means they have access to more rates and companies than the average brokerage.

To combat these challenges, we're changing the way the brokerage looks, having in-house developers, longer businesshours, self-service tools, more insurance companies and always striving to provide exceptional customer service with as much choice as possible while living our mission "to make insurance not suck."

Which areas of business grew the most for Mitchell & Whale in the past year?
AM: Pretty well all lines of business swelled for us, from commercial to personal lines. Our marketing and sales keep maturing, and as the service team continues to evolve, improve and carry out our mission to make insurance not suck, it looks like green pastures and good times ahead.

We believe the most important factor to our continued success is culture – having an amazing place to work and attracting the best teammates allows us to move forward fast and do cool things. In 2018, we're moving into our new office, and with those things in mind, we're building the best office possible, attracting great talent who are tired of driving into Toronto and want to join a winning team in Durham.

What makes your brokerage stand out from the competition?
AM: We are growing faster than most in the industry and doing it in a fun way that is our own style, certainly breaking the status quo. What other brokerage do you know that has a Nerf gun wall, hot dog roller, keg fridge, office putting green, basketball court, Trolley Tuesdays [serving up food and drinks] and Wine Fridays, to name a few things?

What lessons did you learn in 2017?
AM: We learned to be faster, nicer, easier, with more choice and more fun. We think we're on the right track, given the tenfold growth in the last 10 years. With all those lessons learned, we plan to stay the course, and we're ready to take on the next tenfold growth.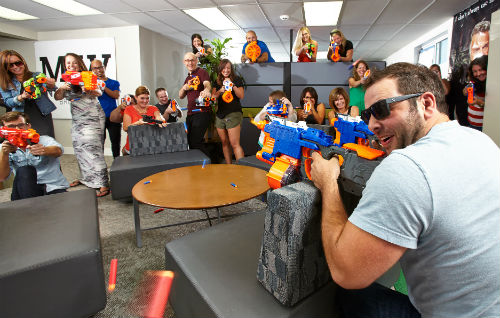 Company

Information
Mitchell & Whale Insurance Brokers

1555 Wentworth St #200, Whitby, ON L1N 9T6