Why I love to disrupt the status quo | Insurance Business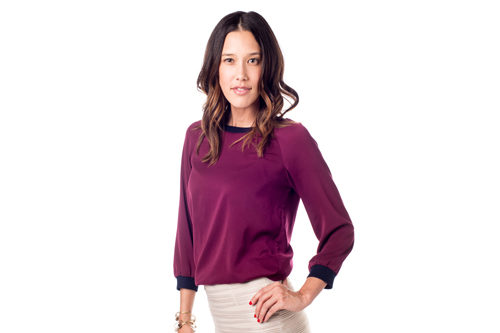 Thirty five year old Lianna Kinard is senior vice president of marketing for The Buckner Company, and she's taking the insurance world by storm.
Kinard is an ideas person and pioneer, who loves working in the male dominated higher echelons of insurance because of the opportunity it gives her to offer fresh perspectives and disrupt the status quo.
"I hope this doesn't sound cocky, but I bring such a fresh perspective. I'm also ethnic. I'm not from Utah. I'm from Hawaii," said Kinard, who is full of positivity and confidence.
Joining Buckner in 2016, Kinard introduced marketing tactics aimed at changing the 'salesy' image of insurance. Her lecture series, Buckner Connect, has helped her exceed her goals for the company, whose client retention rate at interview was 94%.
The series emotionalizes the sector for clients by inviting outstanding characters from the world stage to share incredible stories that bring insurance to life.
Kinard likes to think big. In 2017, she rented an airport hangar and private planes, and called on master forger turned FBI consultant, Frank William Abagnale, to talk.
The pilot-imitating protagonist of the Spielberg blockbuster Catch Me If You Can, regaled Buckner's clients with stories of corporate cyber fraud victims.
"We sold so many cyber policies that day because people could understand a story versus, 'Here's a piece of paper. Here's the dollar amount. You need this. Buy it.' It's not as transactional. We're putting emotions behind the program in risk management that we're selling," said Kinard.
Kinard credits one particular person for her success: her grandfather, Jack, a master chef in the Navy.
Kinard's family was poor and her divorced parents both worked three jobs. With the encouragement of Jack, Kinard became the first in her family to attend college.
"He just always told me that I could be anything I wanted. He pushed me to get my education and always work for good companies that have good morals and ethics. As long as I did those two things, I would be okay, and he was right," she said.