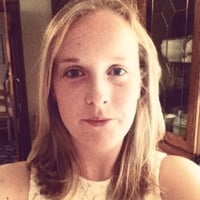 Bethan Moorcraft was a senior editor at Insurance Business.
Bethan joined Key Media in London in June 2017, before relocating to Toronto in March 2019. In her final role, she wrote and edited content for Insurance Business websites worldwide. She was also the editor of three Insurance Business print magazines in the USA, Canada and Australia.
Prior to joining Key Media, Bethan worked as a digital news journalist (crime specialist) at the Bath Chronicle. While training as a journalist, she gained credits at Mirror Online, The New Day, Wales Online, and the South Wales Evening Post.
Bethan was a graduate of the NCTJ accredited News Journalism MA course at Cardiff University. Before this, she studied BA English Language and Literature at King's College London and spent a semester at the University of Toronto.
Bethan left Key Media in January, 2023.