All about Suncorp Group in New Zealand | Insurance Business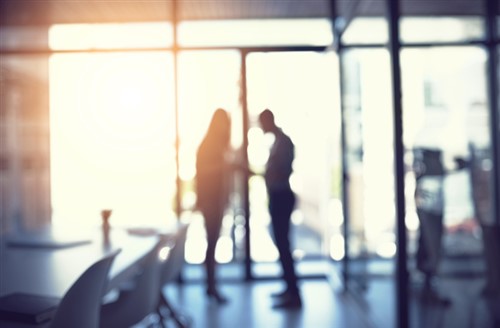 Suncorp Group – Statistics (FY18)
A$1059 million net profit – NZ$135 million in New Zealand
13,300 employees
A$99 billion in assets
HQ – Brisbane, Australia
Suncorp New Zealand: History
Suncorp New Zealand is part of Australian insurance, banking and finance company Suncorp Group, which was founded in 1996 through the merger of Suncorp, Metway Bank and Queensland Industry Development Corporation (QIDC).
Suncorp started out as the State Accident Insurance Office in 1919, which acted as an ACC-like service to Queensland's business sector workers until it was taken over by the State Government Insurance Office (SGIO), which added third party and life products to its offering. SGIO formed its own board of directors in 1971, and, by 1976, the company had shut down its building society operations.
The SGIO name was dropped in favour of Suncorp in 1985 and became an independent corporation, with its employees losing their status as civil servants.
Suncorp currently covers almost all areas of wealth and banking, including life, general and commercial insurance, superannuation and business banking. The only notable exception from its offerings is health insurance.
New Zealand brands
Suncorp's New Zealand operations are held within a number of brands including Vero, Asteron Life, AA Insurance and AA Life. More detail on each of these brands is given below.
Vero
Vero is an intermediated general and specialist insurer covering most aspects of personal, rural and business insurance. It's key means of distribution are through an extensive broker and adviser network, along with several partnerships with New Zealand financial institutions and retailers.
Vero Liability Insurance is a wholly owned subsidiary of Vero New Zealand that covers the full range of liability insurance products for businesses. This includes policies covering professional indemnity, Directors' and Officers' liability and statutory liability, among others.
Asteron Life
Originally known as Royal and Sun Alliance, Asteron Life offers life, trauma and income protection insurance along with a suite of business cover products covering various industries. The insurer paid out over $73 million in claims in 2016, and sells its policies exclusively through financial advisers.
Asteron Life also underwrites and administers all AA Life Policies.
AA Insurance
AA Insurance launched in New Zealand in 1994, and is a joint venture between the New Zealand Automobile Association (NZAA) and Vero New Zealand. The company is best known for its motor insurance offering which includes car, classic vehicle, motor home and trailer policies.
It also offers a full suite of home and contents cover, and recently introduced a number of pet insurance plans to its New Zealand product list. Its business insurance products are geared primarily towards small businesses, with an online tool offering various options for small business owners across a range of industries.
AA Life provides life, funeral, health and accident recovery insurance, among other policies, and also includes a travel line that is underwritten by travel insurance specialist Allianz Partners.
Strategy
According to Suncorp New Zealand, its strategy going into 2019 was to help "create a better today" for its customers, shareholders, communities and people.
"Suncorp does this by being able to offer solutions that support our customers to make key decisions during their life," the insurer states in its FY19 strategy video. "Our strategy is to be the number one choice for New Zealanders in Aotearoa in the moments that matter."
It identifies a key focus on customers for the year ahead; this will take the form of connecting with a network of brands, partners and solutions via customers' channels of choice, keeping customers engaged and keeping customer value at the forefront of its strategy. It also aims to maintain an "inclusive, diverse and highly engaged workplace," and to drive momentum and business growth; this will be done through maintaining interactions with various brands and partnerships, along with strong portfolio management.
Suncorp also emphasised its financial goals to continue generating strong returns on investment, along with maintaining its risk management culture and managing risk maturity.
New Zealand successes
According to Suncorp's former chairman Ziggy Switkowski, who retired earlier this year, the insurer's natural disaster work in New Zealand has stood out most prominently over the last year. Suncorp had assessed 99% of all home claims from the Kaikoura earthquake by the end of June 2018, with over 96% of all claims fully or partially settled.
It also utilised drone technology to complete assessments following the Edgecumbe floods in 2017, allowing customers who had suffered severe flood damage to be able to return to their homes.
"What I am most proud of is how Suncorp and its people continue to be there for our customers in the moments that matter, whether that's floods, cyclones, storms or bushfires across Australia, or earthquakes in New Zealand," Switkowski stated.
"Suncorp is a high-quality institution and resilient business that has thrived in the face of considerable industry change, disruption and innovation."