IAG New Zealand: everything you need to know | Insurance Business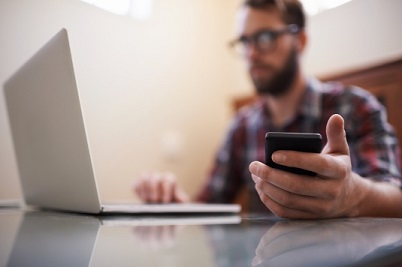 With an approximate 47% share of the general insurance market and over 4,000 employees in its offices, IAG New Zealand is one of the country's largest general insurers. It is backed by its global businesses across Australia and Asia and has several joint ventures across Malaysia and India. The global business currently underwrites over $12 billion of premium per annum, as of November, 2018.
The global company
Insurance Australia Group (IAG) was founded in July 2000 by the demutualisation of the NRMA Insurance Business, and changed its name to IAG in January 2002. It is currently headquartered in Sydney, Australia, and has operations across a total of seven Asian and Australasian countries.
Originally operating exclusively in Australia, NRMA Insurance grew rapidly between 1995 and 1998, expanding interstate via its acquisition of SGIO Group and SGIC – Western Australia's largest fire and general insurer and South Australia's largest general insurer, respectively. It also acquired an interest in Thailand's Safety Insurance, thereby entering the Asian market.
NRMA demutualised in 2000 and was listed on the ASX, before becoming Insurance Australia Group in 2002.
The company has been involved in various strategic partnerships, joint ventures and acquisitions since its founding, its most notable transactions including its March 2012 purchase of AMI Insurance, the second largest direct personal lines insurer in New Zealand. IAG also recently sold its businesses in Thailand and Indonesia to Japanese insurer Tokio Marine and Nichido Fire for $560 million, and also sold its stake in Vietnam's AAA Insurance.
Company brands
IAG is not a customer-facing brand, however it operates as an umbrella organisation for a number of well-known insurance brands which deal with general, commercial, vehicle and home and contents insurance.
Its direct insurance brands are comprised of the following:
State: Founded in 1905, State currently offers personal and commercial cover for house, contents, car and travel claims.
AMI: Founded in Christchurch in 1926 as the South Island Motor Union (SIMU), it has since expanded into travel, business, house and contents insurance in addition to its motor vehicles offering. It currently has over 500,000 customers on its books and 60 stores nationwide.
IAG's intermediated insurance brand is New Zealand Insurance (NZI), one of New Zealand's largest and most well known insurance brands. It has been operating in New Zealand for 159 years, starting in 1859 and entering the accident field in 1905, before becoming a part of IAG in 2003. NZI deals with both personal and commercial insurance, and works closely with local brokers to offer cover to businesses and individuals across the country.
IAG also wholly owns a number of trading brands including NAC Insurance, Swann Insurance and Lantern, and underwrites insurance for a number of banks including ASB, BNZ and Westpac.
New Zealand strategy
IAG's New Zealand strategy is based on four key principles: paying claims, understanding and pricing risks, managing costs and reducing risk.
"Customers expect their claims to be paid. That's the point of insurance," IAG states on its website. "Our focus is on providing help beyond the claim, differentiating ourselves through top-class service.
"None of us wants to experience making a claim, so we use our knowledge to help reduce the likelihood of a claim occurring in the first place. We concentrate on reducing environmental risks, risks at home and on the road, crime, and workplace injury."
The company also has a strong focus on working with the community and ensuring transparent and sustainable business practices. IAG is a founding signatory of the United Nations Environment Program Finance Initiative's 'Principles for Sustainable Insurance', and is a member of the Sustainable Business Council – a network of businesses which commit to reporting their progress on environmental, social, governance and economic issues.
Shareholdings
IAG New Zealand currently owns 50% of First Rescue and Emergency (NZ), an emergency response service that assists in roadside rescue, vehicle recovery, crash repair management and fleet risk solutions, among other services.
It also owns 25% of Loyalty New Zealand, and is the only insurance company involved with the Fly Buys loyalty programme.