"Part of the opportunity and challenge is to make our sector attractive" | Insurance Business New Zealand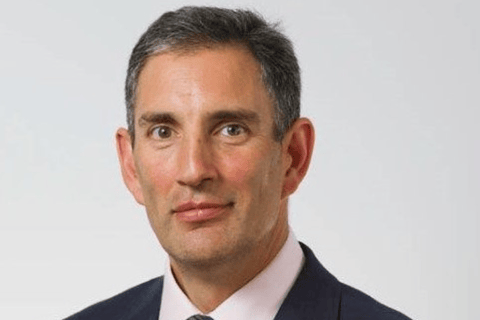 Diversity in the industry should be celebrated and encouraged, according to Financial Services Council of New Zealand (FSC) chief executive Richard Klipin (pictured), who is still soaking up the success of FSC's "It Starts With Action" (ISWA) campaign.
The three-month initiative, which culminated in a summit last week, was designed to make impactful change to the financial confidence and wellbeing of women in New Zealand.
Speaking about ISWA, Klipin told Insurance Business: "We had over 100 organisations join in; we reached over 1.6 million New Zealanders; we had the minister (for women, Jan Tinetti) there; we had the senior regulators there. It really is a whole of New Zealand focus to fix and improve what we're doing, and that kind of pan-sector approach is one of the really heartening pieces to come out of this campaign."
To lead and inspire change, the summit also saw the release of a declaration outlining the commitments of the FSC and its members, including the establishment of a national industry working group and the continued support for financial literacy in schools.
"The clients that we work with are amazingly diverse," noted the CEO, "and they often want to work with people in their similar age group or who come from similar backgrounds, or they look like them and so on. So, we started tapping into that.
"One of the things we need to think about is what kind of policy change do we need to lead in the sector to make it easier for younger people, for women, and for people from diverse backgrounds to join? Also, how do we help those customers see that the financial services sector can really help them save better, invest better, manage their risk better, insure better. Those things really came together through the ISWA campaign."
In terms of the younger generation, meanwhile, Klipin is a strong believer in what they bring to the table.
The FSC chief told Insurance Business: "They're bringing great change – challenging the status quo and bringing a whole millennial view of the world, which is very different to other generations. I'm excited. I've seen this play out across the world, and certainly across New Zealand. New people, younger people bring change and innovation and evolution, and that's how you keep on growing. Done well, it's a very exciting prospect.
"Younger, engaged, educated millennials are joining the sector. And it's a different pathway from what their parents or grandparents or that generation [took to join], but certainly what the regulatory change is leading to is lots of opportunities for younger New Zealanders to enter the sector. And by definition they'll be educated and focussed."
Read more: Rising star on insurance broking: "Give it a go and give it your all"
Klipin also cited a "huge latent demand" for advice, noting that only about one in five New Zealanders get it. "So, there's a huge opportunity here for the sector," he said, "and certainly for younger advisers to tap into a marketplace that really needs good quality advice." Klipin, however, admitted that some sort of further luring will have to take place.
"Part of the opportunity and challenge is to make our sector attractive to new entrants, to uni grads, to people coming up at the start of their career, because it's a fantastic sector," declared the CEO. "And the opportunity to really make a difference to people and to help them is huge. So, as a sector, we really need to get clearer and better on our messaging."
The key, in Klipin's view, is embracing the change and the diversity that comes with it.
"It's always a challenge when your kids grow up and then they challenge the status quo," stated Klipin. "For a lot of forward-looking, established, and experienced advisers and brokers, they've been really embracing the change. But there's no doubt some of them have struggled. Whenever you bring in change, it's not easy. But for those that have embraced it, it actually shakes it up.
"Things like building your brand on social media, educating your clients on social media, having client appointments on Zoom and Teams – these are all things that, prior to COVID, and maybe 10 years ago, only a few people were doing. Now it's pretty ubiquitous. That change, not only on technology, on generations, on ethnicities and diversity, it's reflective of where New Zealand is and where New Zealand's going."
The FSC leader continued: "We're encouraging that change; we're trying to lead that change. That's why we've established our diversity & inclusion committee. That's why we've run the ISWA campaign. Because when you shine a light and you open the door and bring in the sunlight, everyone goes, 'You know, this is not as scary as it was, and actually it's filled with opportunity'."
Klipin highlighted that financial advice is given by men and women alike and by people from different races and creeds and ethnicities.
"That diversity we should celebrate," he said, "and that diversity we should encourage."