Keeping customers on side | Insurance Business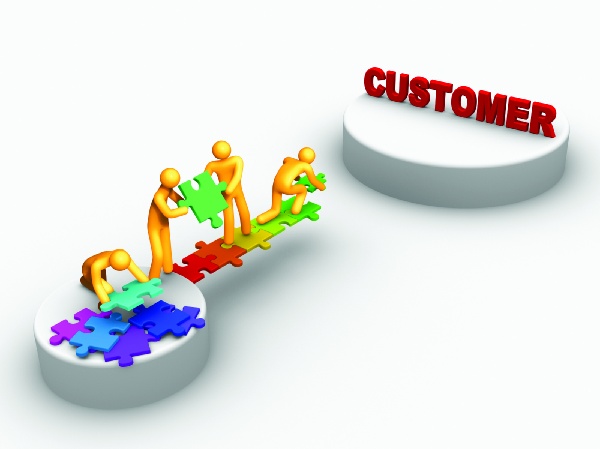 Companies across the spectrum of industries constantly declare having embraced the concept of customer-centricity.
But how many businesses have adopted a culture that truly places the customer at the centre of everything they do?
Engaging customers in ongoing dialogue about their needs is widely advocated as a measure necessary to thrive in the increasingly competitive insurance industry.
"Insurance companies need to capture customer needs and wants, and be able to quickly change and customise their offerings to those customers, to ensure that they're always meeting the customer's needs, and therefore not giving the customer the reason to look online and change [providers]," says Bill McMurray, managing director, Asia-Pacific and Japan, for Qualtrics.
"If you can be such a good provider to your customers that you're meeting their needs and they don't have a need to go out and do that, or they don't believe they're going to save enough money to make it worthwhile, then you can hold your customer base."
Qualtrics is a US-headquartered software-as-a-service company. Its platform assists organisations to run voice-of-the-customer programs and track customer engagement.
It began operating in Australia just over a year ago, but McMurray tells Insurance Business it's quickly growing. "We're growing more rapidly than any part of Qualtrics globally has ever grown before," he says.
In the past, sophisticated programs relating to the customer experience have been restricted to the top end of town because of their enormous cost, but McMurray says today's programs are more cost effective options for small companies, and the technology has also become more user-friendly.
"Small organisations … can now … gather the feedback they want from their customers and compete with the big boys because it's not as costly as it used to be. And in fact, they now have an advantage because they've got the same degree of capability, but they're way more agile than some of the bigger companies…"
And how much of a difference can utilising customer data realistically make to an organisation? "It's hard to quantify, but I think it makes a huge difference," McMurray says.
He emphasises the ability of customer insights to eliminate guess work and assist in ensuring money spent on development costs is, in fact, money well spent.
"If … you're using these sorts of sophisticated technologies … which will allow you to get real-time feedback from customers … and if you're agile and can be pivoting to provide those sorts of products and capabilities your customers are looking for, all of your development work is going down the path of meeting what customers' needs are and, in some ways, you're leading the market because you're aware of what the customers are moving their desires to and you're addressing those things ahead of time."
But if you're going to go to the effort and expense of collecting customer insights, it's imperative to act on their feedback. McMurray explains: "It's really important that when you collect this data, you have the appropriate system in place that allows you to analyse that data and extract the insights from it, understand exactly who's unhappy and why they're unhappy, and then you have to have a closed loop action plan system that says, 'This is what we're going to do about it to make sure that issue gets resolved'.
"If you collect feedback from a customer that is negative, and then you don't do anything about it, you've just done double the damage."
So how long can companies afford to wait before embracing this kind of technology? "It depends on your strategy," McMurray says. "If you want to use this as a competitive advantage, my advice is you need to go now.
"We're doing a lot of work with insurance companies already … I can tell you that the insurance industry is doing a lot right now…"