AI won't replace brokers anytime soon | Insurance Business New Zealand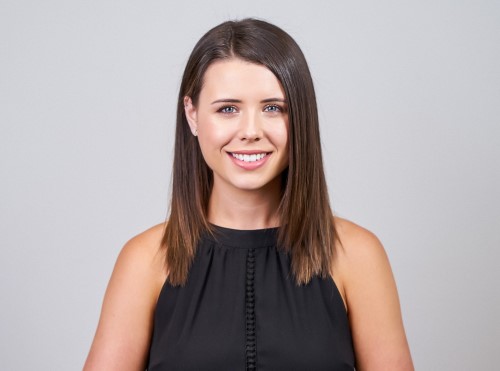 Waikato-based Bridges Insurance broker Kristin Bridges, having been in the industry for five years, sees herself as being very much in the beginning of her career. In this Q&A, Bridges talks about what she thinks of the
FMA
's robo-advice and the three people she would love to have dinner with.
Insurance Business: Who or what inspired you to become an insurance broker?
Kristin Bridges:
Like most people in this industry, I fell into it. I started working as a broker part-time during my university studies, then decided to stay on full-time once I graduated. However, my grandfather worked for
NZI
for many years and my father is also a broker, so I guess you could say insurance is in my blood!
IB: What is the best part of being a broker?
KB:
I love being able to take something a client thought was going to be very complex to sort cover for and make it easy for them. My best days are the ones when clients are thrilled with how smoothly something has run, whether that's writing a new policy or getting a claim paid. I also really value the relationships that we build with our underwriters working alongside them daily.
IB: What's the hardest, most challenging part?
KB:
No one likes an unhappy client, so it can be frustrating as a broker when things that are out of our control (like claims decisions) upset clients.
IB: What do you think has been the secret to your professional success?
KB:
Having only been in insurance full time for five years, I still see myself as being very much at the beginning of my career. I've experienced some success, but I'd like to think there's a lot more to come! However, like with most things, diligence, persistence and hard work pay off in this industry.
IB: Tell us briefly about your company and its role in the industry. What makes it different from other companies in the same space?
KB:
We were founded in Hamilton in 1990 and have grown from a one-man band to an office of nearly 20 staff. We're very much a collaborative office with an open-door policy, and I really enjoy working in that type of environment.
IB: What was your most memorable client experience?
KB:
I arranged liability insurance for a client who later had a $400,000 claim under the policy. Needless to say, they were very thankful to have the cover in.
IB: How would you sum up brokers in three words?
KB:
Industrious, resourceful and underrated!
IB: What do you see as the biggest opportunity for brokers in 2018?
KB:
Moving towards a more technology-based approach, both with our underwriters and clients. Being a younger broker, it is sometimes frustrating to see how backwards the industry can be in this regard, although it's improving. Our office has just launched an online invoicing system for our clients, and it's great.
IB: What do you think of the FMA's robo-advice announcement?
KB:
I think robo-advice has its place for simpler risks, and we should embrace it where it can make our jobs easier. This technology is the way of the future, so putting our heads in the sand isn't going to do us any good. However, I don't think the artificial intelligence technology is quite there just yet to replace brokers entirely, so I'm not too worried!
IB: Does the industry need more regulation?
KB:
Personally, I think the industry does a pretty good job of self-regulating. Too much red tape just puts barriers up for good brokers who want to be able to do their job well. It's very much a sink-or-swim industry, so if you're not a good broker you're not going to last very long on the job at any rate.
IB: Outside the broking business, what else do you enjoy doing?
KB:
I work part-time on the weekends as a makeup artist for weddings and I love it! It gives me a chance to flex my creative side after a week in the office. I also love spending time at the beach and with my two little nieces.
IB: If you were prime minister for one day, what would you do?
KB:
I'd make immunisations for children compulsory. It's something I've always felt very strongly about. Herd immunity!
IB: If you could have dinner with any three people (dead or alive, excluding family or friends), who would you invite and why?
KB:
That's a tough one! Gillian Flynn, an author whose work I admire and think would be darkly hilarious in real life. Trent Reznor to provide the soundtrack. Ricky Gervais for comedic relief.
IB: Complete this sentence: If I wasn't in insurance broking, I would be…
KB:
A nurse or a lawyer.
Related stories:
Brokers should embrace digital technology advancement
Broker: why I'm back after retirement