Broker on capital city's disaster insurance gap | Insurance Business New Zealand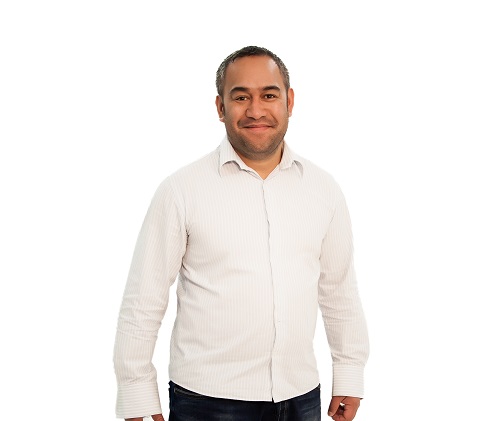 Insurance is an exciting industry that will only continue to evolve with the help of brokers.
That is the verdict of Wayne Walker, a commercial broker with Rothbury Insurance Brokers Capital City.
"As an insurance broker, it's my job to stay up to date with new insurance products and regulatory and legislative changes and ensure I've got the right certification so that I can provide my clients with the very best quality advice," he says.
Insurance Business caught up with Walker to learn more about his views on the industry. In this Q&A, he shares his most memorable broker experience as well as his top tips for those looking to join the insurance industry.
Insurance Business: Who or what has inspired you to be involved in the insurance industry?
Wayne Walker: I've always wanted to work in an industry where I could help people on a personal and/or business level. Being the middle person, understanding the customers' needs and finding tailored solutions to help achieve their financial goals, and providing peace of mind if a claim arises for their domestic or business insurances.

IB: Tell us briefly about your role at Rothbury and in the industry as a whole.
WW: My role here at Rothbury Insurance Brokers Capital City is as a commercial insurance broker. This ranges across the travel insurance, domestic (house, contents and motor), liability (all occupations) and marine (local/international) type classes of business.

I enjoy working alongside Tradies who are on sites around the suburbs and city every day, working in all of the weather extremes Wellington has to offer. I always jump at the chance to get on job sites with Tradies and see first-hand what they have to deal with on a regular basis.
IB: What was your most memorable experience in the role?
WW: It would have to be losing a $25K account the first month on the job! Two weeks into the role I had a renewal appointment, which was a couple of hours drive away. When I arrived, I noticed another broker company across the road. I thought the meeting went well, toured the site, reviewed the sum insured values, talked about claims processes and how taking a higher excess would minimise the annual premium, as saving money was on the agenda at the time.
I offered to carry out site visits during the year, not just at renewal time, and the client seemed happy enough. When all the relevant paperwork was completed I was able to obtain renewal terms and remarket the account and even managed to save the client $10k in premium. But the following day, I received a copy of the appointment letter from the local broker across the road (signed the day after my renewal meeting). I called the client and he said he wanted to deal with a local broker! The local broker had also managed to get a similar premium saving. Needless to say, I wasn't happy with that outcome. However, I did manage to get that business back over time and with the support of my team, local agents and client referrals.

IB: What are the main challenges facing brokers today?
WW: From a local point of view, Wellington will always have capacity issues when it comes to natural disaster insurance. Many factors need to be reported on and the information given to insurers is complex, ranging from updated valuations, EQ strengthening, minimum NBS scores of 80%, no EQ damage, ground type, age of building and claims history. Helping to educate our clients that these contribute to either rate increases or just being able to find natural disaster cover in the capital city is a challenge.

People can access insurance products online with minimal human interaction so the challenge can be to keep the human element relevant and make the insurance process just as easy as the online platforms. The upside is that you can answer clients' questions and provide instant feedback and guidance in your human interaction.
IB: Do you have any tips for success for those wanting to enter this industry?
WW: Work with as many experienced brokers and mentors within the company as you can. Get to understand the claims process from motor to property and liability. Starting out as a broker support can expand your knowledge in dealing with insurers, handling policy schedules and insurance documentation, as well as feeling more comfortable negotiating with insurers and managing clients' expectations.

At Rothbury, we believe that personal service and quality advice is the key to our success. I work with a broker, who recently renewed a client for the twentieth time! Wouldn't surprise me if the renewal meetings are now on golf courses or fishing boats rather than at the café/office or the client's workplace.
IB: What are your passions or hobbies outside insurance?
WW: I'm a happily married family man and father of three. I've got two teenagers fresh out of college and a nine-year-old Parkour trainee working on his backflip.

I play softball during the summer, participating in a semi-competitive league, as well as representing the Wellington Evergreens team. During the winter football is my chosen passion. I've played for the same local football club since I was a kid.
IB: Complete this sentence: If I wasn't in insurance, I would be…
WW: Iron Chef Winner with my own cooking show on the food network.