Broker on dealing with a full plate | Insurance Business New Zealand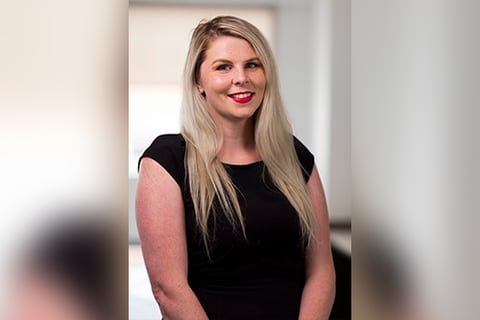 Insurance is an industry where you can learn continuously, so it's not surprising that brokers and other insurance professionals find it easy to multitask. ICIB broker Teri Scandrett (pictured) shared with Insurance Business how she has learned to improve her multitasking skills and handle a full plate.
Scandrett (pictured) fell into the insurance industry like most brokers as she was offered a choice between an insurance role and a marketing position right after college. She ended up choosing the claims role at State Insurance, which she described as an eye-opening experience.
She has since held a variety of positions across claims, underwriting, and broking while exploring different insurance companies – giving her a broad look at the various functions within the industry.
"I became more familiar with the information needed [to] place a policy and was introduced to the concept of risk appetite," Scandrett said. "I can apply skills that I have learned in each of my roles in my ICIB role today. Holding a variety of jobs has also made me more open-minded to what other insurance functions do and the processes they need to undertake."
Meanwhile, being at ICIB helped her to improve her multitasking skills as she was responsible for all insurance lines for her clients.
"This has [allowed me] to develop a deep understanding of a variety of products, from material damage to complex liability. It is a good test of my product knowledge as we deal with products of all lines across all insurers," Scandrett explained.
"Unlike other roles where job functions were siloed, at ICIB we oversee all the processes for end to end client servicing," she continued. "This means I am doing everything from the paperwork side of things to the higher end insurer negotiations."
"When we approach busy insurance periods, we work at full capacity. It becomes a real test of my prioritisation and work juggling skills. I must make sure I am up to date and ahead of the curve because the renewals keep on coming. It becomes easier with practice, but working in such a fast-paced environment means that no two days are the same. There is certainly much variety in my job, and each day I am learning something new."
Scandrett seems to possess a thirst for knowledge, which she can easily acquire in the industry – given the wide range of career pathways with functions that require different skillsets.
"Insurance is an industry where you are constantly learning and developing your knowledge. It certainly is dynamic and fast-moving. With changes coming from so many angles (technological, legislative, environmental, social and economic, etc.), you are constantly having to adapt and stay up to date. As a closeted nerd, I am constantly building my technical skills, and I enjoy the continual learning process. Staying up to date becomes a real advantage," she said.
She advised those who want to enter insurance to network as it could allow them to gain insight into the many roles that are available in the industry.
"I would recommend reaching out to other insurance professionals and figuring out which area of insurance you want to break into. It's one of those industries where it is completely acceptable to trial a few areas until you find your niche," she said.
"Take all the opportunities for learning that come your way. This can be industry qualifications, seminars, webinars, and insurer forums. Even if the materials are a refresher, they will help you immensely with client contact and product knowledge. You will also learn a lot on the job too, but you need to work hard and be patient – you can't become an insurance expert in a day!"