Broker on entering the NZ insurance market as an immigrant | Insurance Business New Zealand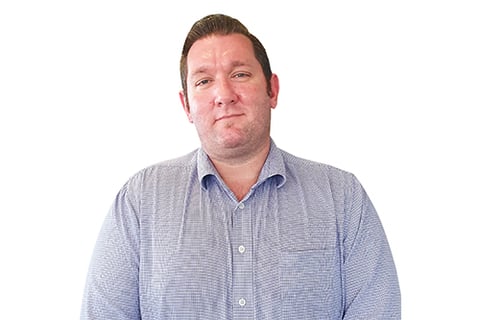 Most insurance professionals have entered insurance from a different industry, but Runacres broker Tibi Beck entered New Zealand insurance from a different location.
Beck (pictured) has been working in the insurance industry since 1999. He started his career in South Africa, where he specialised in heavy commercial and construction insurance.
Speaking about the beginning of his journey, he said: "I was fortunate enough to get an opportunity as a school-leaver to join a local insurance company in South Africa. I enjoyed working with brokers and learning about the industry and that's why I decided to explore a career in insurance.
"The South African market is rapidly changing and there are more insurers and underwriting agencies available to brokers. This means that insurance buyers have more options and the job of broking can be more challenging."
Beck shared that the country's larger market helped him to obtain "greater amounts of product knowledge and understanding of the different risk climates – which is great as the NZ industry progresses to greater risk-based pricing models."
"Understanding the specific needs and challenges of businesses that operate in the construction industry means that I've gained a real specialised understanding of all possible risk management solutions available to these clients," he added.
Now, he's an insurance broker at Runacres Insurance in Auckland, where he's focusing on broking complex risks for businesses in the region and working closely with heavy commercial and construction clients.
"A big focus for us at the moment is ensuring we are up to date with trends in the market as well as all aspects of compliance. In South Africa we went through a similar process some years ago, and what I found was that this greater regulation led to enhanced client experience overall," Beck said.
As an immigrant, Beck admitted that there were challenges when he transitioned to the insurance industry in New Zealand.
"The market can be challenging to enter as an immigrant – especially when broking relies heavily on relationships. There aren't many placement options available to brokers in New Zealand, which can be tough, although it does mean that we as brokers have more opportunity to build stronger relationships with insurers – ultimately providing the best covers for clients," he explained.
"Inability to pick-up business mid-term has also been a challenge – the SA market operates differently. What this means in NZ is typically a longer lead-time when establishing a relationship and business with clients. Having a great understanding of my client's businesses, especially those in construction, has really helped me overcome these challenges."
When asked about what he sees as the major challenges within the insurance market in the years ahead, he said: "Compliance is definitely going to be a game-changer. Technology and the ability to service clients efficiently while still offering personalised service is another challenge. In order to prepare, we at Runacres have been working for some time to ensure we are fully compliant – we also have a fantastic leadership team who are focused on developing solutions for the future."
"To succeed in insurance I believe that you need to be people-orientated and be prepared for a varied work environment," Beck concluded.