Broker on how a marketing background helped her succeed in insurance | Insurance Business New Zealand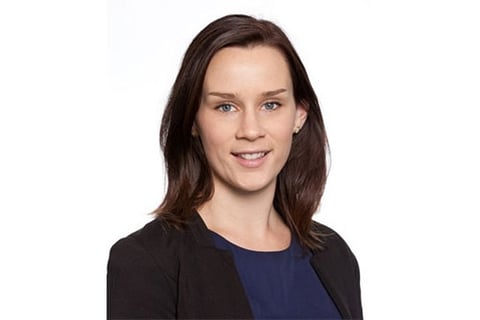 A lot of brokers entered insurance from a completely different background, but they took something from their previous roles that they were able to apply in the industry. Runacres broker Charlotte O'Hara has seen her marketing background prove to be a huge help in the broking world.
Like many insurance professionals, O'Hara (pictured) entered the industry by accident. After graduating with a degree in management and communications at Canterbury University, she stayed in Australia for two years to work in marketing. However, she had a change of heart when she moved back home to New Zealand.
"Marketing felt like a natural fit at the time," O'Hara explained. "However, I was ready for a change when I moved back home. I returned home to New Zealand and wondered about other avenues for which my Commerce degree could potentially be of use.
"After a search on Seek I decided to apply for insurance roles, including one at Runacres, and have never looked back. Had I known more about the industry earlier I think I likely would have chosen it though, as it's the exact type of environment I always imagined working in; I just wasn't aware of it as an option while studying. I think it would be wonderful if this perception changed – I would love to see insurance recognised as a profession, alongside areas such as accounting and the law."
Speaking about how her marketing background helped her in her new role, she said: "I have found there to be many transferrable skills across the industries – such as multi-tasking and prioritising within high volumes of work, and maintaining solid working relationships. Forging these skills in my past roles has undoubtedly helped me handle the competing priorities and reactive nature of broking."
Transitioning from one industry to another has some challenges, but O'Hara's love for learning helped her succeed in her role.
"No day is the same, which is enjoyable but also comes with its challenges. As brokers we need to react quickly to ensure our clients know we're there when we need them, and we also need to have knowledge of many different businesses and policies," O'Hara explained.
"I deal with this by ensuring I stay up to date with changes across both the wider insurance industry and my clients' businesses – by reading new policy information, keeping updated insurer information to hand, and asking clients questions to ensure I fully understand their business. Great communication is also therefore essential to success in our industry."
When asked about the best things about working in insurance, she said: "I love learning, so the best thing for me is that there is always something new to discover. I also love that it's fast paced, with many opportunities for career progression and different directions."