Broker on regulation, robo-advice and Consumer NZ | Insurance Business New Zealand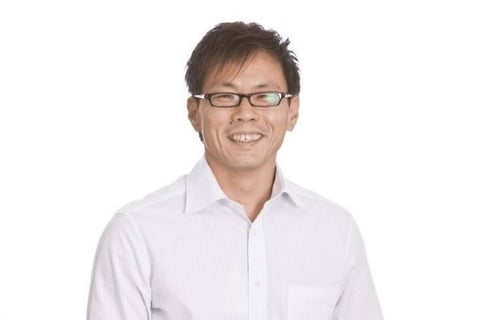 Insurance Resources broker Rick Lim, originally from Singapore, came to New Zealand in 2003 with a rich background in institutional banking. However, after several job interviews with banks, he unwittingly landed in the insurance broking industry.
Insurance Business
had a quick chat with Lim and asked his thoughts on the robo-advice exemption. He believes markets with straightforward needs might be comfortable with robo-advice, however, he said he'd be more curious to see developments that address emotional quotient in customers' decision-making, and ways to tackle situations requiring tailored and more complex solutions.
In this Q&A, the Auckland-based broker also talks about his most memorable client experience and what he enjoys doing outside the broking business.
Insurance Business: Who or what has inspired you to become an insurance broker?
Rick Lim:
Unwittingly, I got into insurance broking when I came to New Zealand, from Singapore, in 2003. With a background in institutional banking, I was fortunate to have secured a few bank interviews and one in insurance broking. Fifteen years later, I am still in broking. There are many great people I have met in the industry and it's always a privilege to work alongside them.
IB: What was your most memorable client experience?
RL:
The most memorable would be the satisfaction and appreciation I got from a client, whose sizeable fire claim was settled. Such instances enforce the importance of what brokers do and the many ways they can add value towards a client's contingency planning.
IB: What's the hardest, most challenging part of being a broker?
RL
: Versatility – being able to build the right rapport with different client types and earning their trust.
IB: Tell us briefly about your company and its role in the industry. What makes it different from other companies in the same space?
RL:
Insurance Resources is a member of
PSC Connect
and the
Steadfast
group, with global affiliation through Brokerslink. Being part of an extensive network provides benefits to our clients. These include access to global markets, risk and industrial expertise, risk management expertise and claims management.
Coupled with a specialisation in the commercial sector and the ability to effectively communicate in various Asian languages, we meet the needs of businesses that require a comprehensive approach in assessing risks and providing tailored insurance solutions that are sustainable long-term.
IB: What do you see as the biggest opportunity for brokers in 2018?
RL:
The year 2017 has been one of the most expensive years on record for weather-related losses. This is not just an opportunity but a stern reminder for clients to review and ensure that covers are consistently adequate and up to date. The challenges brought about by technology such as cyber risks, regulatory legislation with tougher penalties, and an increasingly litigious environment also need to be considered and discussed with clients imperatively.
IB: What are your thoughts on the robo-advice (digital advice) exemption under the FMA, which comes into effect in May?
RL
: Robo-advice is standardising a product to capture a target audience with similar needs. There is a market that will be comfortable with such an arrangement – perhaps those with "straightforward" needs. I am curious to see developments addressing emotional quotient in customers' decision-making process, and situations requiring tailored and more complex solutions.
IB: Does the industry need more regulation?

RL:
Yes. As with all other industries, regulations provide consumers with assurance, fairness and certainty. I think the Insurance Brokers Association of New Zealand (
IBANZ
) is doing a great job working with authorities to improve customers' experience without creating unnecessary cumbersome requirements for service providers.
IB: Do you think the industry needs cleaning up? Why or why not?
RL:
The fixes outlined by Consumer NZ, surrounding broking, are actually being practiced by many brokers. For example, providing clients with a summary of policy features, price transparency consisting of expiry premiums and any fees justified to be charged.
IB: If you could change one thing in the industry, what would it be and why?
RL:
Go paperless – I believe there is no need for hard copy correspondence. Save trees and all the incidental resources around paper handling, filing and recycling.
IB: Outside the broking business, what else do you enjoy doing?
RL
: I enjoy swimming, fishing, cooking, travelling, and taking our dogs on trips and to destinations where hounds are allowed.
IB:
Complete this sentence: If I wasn't in insurance broking, I would be…
RL
: Probably, in the banking industry.
Related stories:
"We need no more regulation"
There is a lack of education on income cover, claims NZ broker