Broker on underinsurance, natural disasters facing New Zealand | Insurance Business New Zealand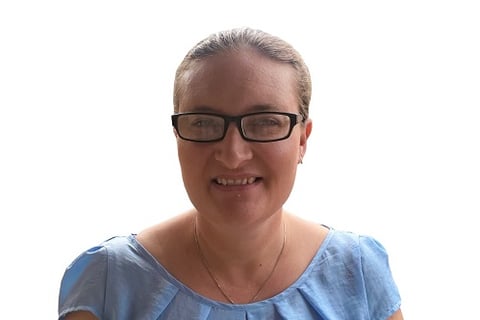 Auckland-based broker Tasha Moynahan has been in the industry for over 20 years.
Prior to being a broker, Moynahan worked as an account manager for broking firm Zenith Insurance Services in Australia. She says the market in Australia, which is more regulated, is vastly different from the operating environment in New Zealand.
Having worked on both sides of the fence, as an underwriter and a broker, she was able to gain the experience she needed to establish her own business – Moynahan Insurance Services. In this Q&A, Moynahan tells Insurance Business about her broking agency and its role in the industry.
Insurance Business: Who or what has inspired you to become an insurance broker? What led you to this industry?
Tasha Moynahan: Like many, I came into the industry fresh from high school without a chosen path. Consequently, it has led to a career which I love very much. I have been fortunate to work with some amazing people and some really great role models during my time. The most recent influence I had, that led me to set up my own broking agency, would be that I wanted the ability to not only provide excellent service levels but to educate consumers to make informed decisions relating to insurance protection. The ability to fulfil my dream and to do this on my own terms was provided to me via a partnership with the PSC Connect group, who have provided the support necessary to establish my company through its early stages and to grow with me into the future.
IB: You previously worked with IAG and Aon. Prior to that, you also worked with Zenith Insurance in Australia. What have you learned from those experiences and how do these lessons help you now?
TM: I have previously worked for some large organisations within the industry, which allowed me to gain experience in customer service, management and underwriting. I have seen how to and how to not do things.
The most influential broking house I've worked for to date would be Zenith Insurance in Western Australia. I am thankful for everything I learned working with the team. The market in Australia is vastly different from the operating environment here in New Zealand as it is more regulated. Being exposed to such a different environment ignited my passion for the insurance industry and made me want to provide the best service levels to clients that I can. Having worked on both sides of the fence as both an underwriter and a broker allows me to understand the need for as much information to appropriately price a risk. It also made me understand the challenges that brokers face delivering and obtaining this information to/from the client.
IB: Tell us briefly about your company and its role in the industry. What makes it different from other companies in the same space?
TM: My company has been born out of a love of the industry and a desire to attain a good work/life balance – something that I'm sure most people want. It allows me the freedom to help my clients to make informed decisions and the opportunity to provide excellent service. I provide a holistic approach to insurance – having a risk management diploma adds to the value I am able to provide my clients. I specialise in tailoring a solution to fit the client's needs and not the other way round. Essentially, I listen.
IB: What's the hardest, most challenging part of being a broker?
TM: Managing people's expectations is both the hardest & most rewarding part of the role. Whether this is in the form of a claim, or the insurance protection that is or is not available, and having conversations surrounding pricing is always challenging. Clients are very appreciative of the hard work you do but don't fully understand the value-add or the hours of work put into making sure that they are fully covered with the right products.
IB: What can you say about the robo-advice (digital advice) exemption under the FMA that comes into effect in May? Will you be applying for a licence?
TM: I am interested to see how this is going to play out in the New Zealand market and how receptive the consumers will be in utilising it. I do not believe that this will replace the advice that can be provided by a qualified insurance broker, such as myself. However, I am curious to see whether this will give rise to potential professional indemnity exposures. I will not be running out to get a licence at this stage.
IB: Are New Zealanders underinsured? Why or why not?
TM: Yes, absolutely. Unfortunately, people look at the price over protection and it's not until claim time that they appreciate the real value in their insurance cover and usually their insurance broker! I encourage any new client to take a look at their current insurance programme and review their sums insured to ensure that they will be adequately covered should an event occur. I think that with the increase of natural disasters and horror stories that have come out of these it helps when having the conversation.
IB: What do you think about New Zealand's approach to climate change and other natural disasters?
TM: I feel that New Zealand, unfortunately, has had the opportunity to learn some very valuable lessons about natural disaster responses due to the recent earthquakes in Kaikoura and floods in the likes of Edgecumbe. I see that that industry has been learning and adapting its approaches with many CEOs visiting worst affected areas almost immediately to be seen and to see the level of loss for themselves, setting up offices in these areas and working with local communities to set up response units on the ground where it's needed most. There is a stronger focus on social responsibility and being proactively involved in solutions and prevention methods where possible and I see it as a good thing. I believe that we need to be continually evolving and believe that the insurers are working with the government and communities alike to ensure we minimise the risks to these communities and help rebuild not just the physical loss but understanding the emotional one also.
IB: Outside the broking business, what do you enjoy doing?
TM: Outside of the industry, I am passionate about gender equality. I work with my local National Council of Women to help bring about change in this area. I also enjoy travelling when I get the opportunity, especially to hot tropical destinations. I also enjoy the odd cheeky wine on a Friday afternoon.
IB: Complete this sentence: If I wasn't in insurance broking, I would be…
TM: I would be bored! I have been out of the industry and returned as it offers me challenges that other roles/industries do not.
Related stories: