Broker reveals how she secures excellent feedback from clients | Insurance Business New Zealand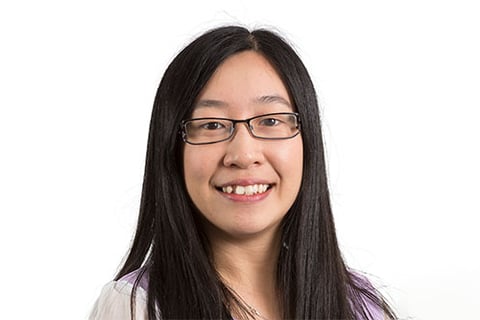 Many business owners would tell you that customers should always come first if you want your company to succeed – and it's the same with broking, as domestic broker Shirley Wu spoke to Insurance Business about how she has garnered a myriad of impressive reviews.
Wu (pictured) entered the industry by accident, having started her insurance career in 2015 as a claims consultant. She then served as a claims adviser until she finally became a domestic broker at Rothbury in 2018. In this Q&A, she talks about her thoughts on the industry, the challenges that she has faced, and how she established strong client relationships.
Insurance Business: Who or what inspired you to enter the insurance industry?
Shirley Wu: To be honest, I never thought I would work in the insurance industry. Just like many people, I came to the insurance industry by accident. When I sought a new challenge a few years ago, a recruiter referred me for a role at Vero Insurance. The reason I decided to enter the insurance industry is because it is one of the fastest growing industries and there are many career development opportunities.
IB: You previously worked with Vero. What did you learn from this experience and how do these lessons help you now?
SW: It was very stressful and challenging for the first three months when I worked as a claims consultant at Vero, because I had had no experience in insurance at all! But I was very patient and tried to learn as much as I could every day. In the second year, I got the opportunity to handle some complex claims which helped me to expand my skills and insurance knowledge. It was a great experience working in the claims team because no day was ever the same. I also felt very lucky to work with a bunch of great people who were knowledgeable, helpful, and supportive.
As a broker now, I am able to utilise my insurance knowledge and claims experience when I provide advice to my clients. I also stay calm and positive when I face a challenge at work.
IB: Tell us briefly about your role at Rothbury and in the industry as a whole.
SW: I specialise in personal insurances such as home, contents, vehicle, travel, marine, and contract work. As a broker, I act on behalf of my clients and provide quality advice to them. I also build up and maintain a strong relationship with the insurers and other professions in the industry such as underwriters and loss adjusters.
IB: What are some of the challenges that you have faced in this role? How did you deal with them?
SW: This role is very fast-paced, and I need to work under pressure at all times. I always try to keep myself motivated and plan my work in advance. A work-life balance also helps me to reduce my stress level. In addition, teamwork is very important in our workplace. My colleagues are always there to help and support me when I face a challenge.
IB: What is the most fulfilling aspect of your work in the insurance space?
SW: Client satisfaction is the most fulfilling aspect. I am glad that my clients are satisfied with my service and the insurance covers I recommend to them. More importantly, insurance is able to protect them when they suffer a loss.
IB: You have some impressive reviews on the website – how did you secure such excellent feedback? What has been the key to establishing such strong client relationships?
SW: Firstly, I always observe how other senior brokers interact with their clients. Secondly, when I talk to my clients, I listen to them and try to understand their needs. Before I provide any advice or recommendations, I spend time to review the policy and make sure it matches the client's needs. I also provide immediate assistance when my clients need to make a claim.
IB: What do you see as key areas of development for the insurance industry? What about for domestic insurance specifically?
SW: New technology is one of the key areas of development for the insurance industry. Rothbury launched a mobile insurance app named "My Rothbury" in 2015. Our clients can access their policy details, check their account balance, lodge a new claim, and receive claim updates through the app anytime and anywhere they like. The app is easy to use and helps us to provide a better personal service to our clients.
Furthermore, another key area of development is more and more clients choose to take out personal insurance through an insurance broker. This is because an insurance broker is able to provide quality advice and source the right cover for them.
IB: Do you have any tips for those who want to enter the insurance industry?
SW: I will recommend they speak to an insurance recruiter or someone who is working in the insurance industry. They will be able to provide an insight into the industry.
IB: Outside insurance, what do you enjoy doing?
SW: I love travelling and try to travel at least twice a year. I also enjoy outdoor activities such as hiking, cycling, and stand-up paddle boarding.