Broker: rural is what I know and love | Insurance Business New Zealand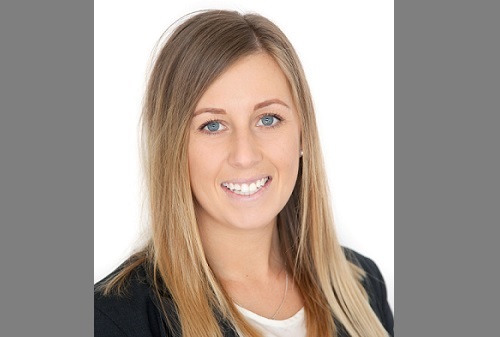 Waikato-based broker Aleisha Semmens has been in the industry for nearly six years.
Straight from university, Semmens started her career at Vercoe Insurance, went to work for a broker in Perth, WA, and then returned to New Zealand. Being back at Vercoe, she believes she's now in the right place, and the right job.
Insurance Business had a brief chat with Semmens to learn more about her insurance journey. In this interview, she also shares interesting insights about New Zealand and Australia's insurance environment – specifically, their huge differences.
Insurance Business: Who or what has inspired you to become an insurance broker?
Aleisha Semmens: My bosses, Linda Kane and Adrienne Madden. After I graduated university, I started working at Vercoe Insurance as broker assistant on a 12-month fixed contract. Not long after working with the company, I knew that one day I would like to be a broker – permanently.
IB: You previously worked with Bresland Consultants in Perth, WA and then returned to Vercoe Insurance Brokers. What have you learned from these experiences and how do these lessons help you now?
AS: Yes. I did have a year off to work in WA then travel. Bresland Consultants are heavy on rural accounts, like we are at Vercoe Insurance, but I quickly learned that they are on very different scales. Here in the Waikato, we are dairy and some dry stock, but in WA the farms are on a much bigger scale. The farms are so big that a lot of the farmers live in two houses on opposite ends of the farm, depending on what end of the farm they are working on. In WA, we did a lot of crop insurance and a lot of crop claims. However, we never had to insure milking sheds and plant, or milk contamination, unlike in New Zealand. I could not believe how behind the computer systems were in Australia. There was a lot more administration work in a broker assistant role in WA than I had in NZ because their computer systems were so archaic. So, it was nice to come back to NZ where the system is much more user-friendly and less time-consuming. Even though the two roles/countries differ hugely, it's all knowledge that helps me be the broker I am today.
IB: Tell us briefly about your company and its role in the industry. What makes it different from other insurance companies in the same space?
AS: I am based in Morrinsville. However, we also have an office in Matamata and have 15 staff across the two offices. As we are in the heart of the dairy farming region, we do have a lot of farming clients, and a lot of us in the office come from farming backgrounds, which helps. We also do a lot of commercial buildings and businesses, SMEs and have quite a large domestic book. It works well because we have staff that specialise in different areas.
IB: What was your most memorable client experience?
AS: I will always remember insuring my first farm. I was working in the industry for less than two years and I was so happy to have been asked to quote on it, let alone pick it up. This was a pivotal point for me as I knew then that a broker role is exactly what I wanted, and rural is what I know and love. A couple of years on, these clients sold their farm and moved to a smaller block of land, and I now insure the farm again as my in-laws purchased it, whom I insure.
IB: What's the hardest, most challenging part of being a broker?
AS: Right now, government levies and premium increases, and trying to sell it to the clients.
IB: Does the industry need more regulation?
AS: No.
IB: Outside the broking business, what do you enjoy doing?
AS: Being outdoors, playing sport, spending time at the beach with family and friends, boating and deep-sea diving.
IB: Complete this sentence: If I wasn't in insurance broking, I would be…
AS: Probably in Croatia sipping on cocktails. Jokes, it wouldn't be that glamorous. I'd probably be a farmer's wife.
Related stories:
We can't afford to be 'transactional brokers', says young NZ star
There is always going to be a need for insurance, says rising young star