Broker shares how insurance helped her get out of her comfort zone | Insurance Business New Zealand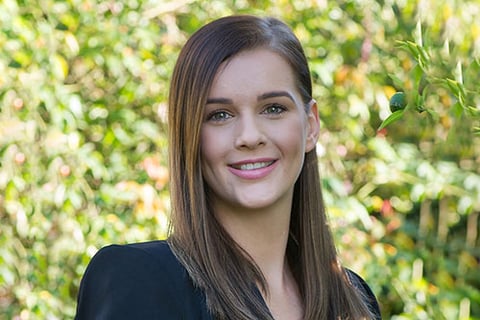 People say you won't grow if you won't get out of your comfort zone – and that's exactly why Bay Insurance broker Lydia Flemming (pictured) decided to face her fears to succeed in her career.
Flemming (pictured) started her insurance career the same way that most insurance professionals do – she fell into it. However, she realised very early on that it was something she wanted to pursue further as it's a "great way to be able to help people, especially when it comes to recovering from loss."
She has worked hard to achieve her career goals, as proven by her journey towards becoming a broker. She started as a sales assistant/underwriter for personal lines at Vero, became a CTP specialist support officer at Suncorp, served as an assistant account executive at OAMPS Insurance Brokers, then moved to Citycover Insurance Brokers & Financial Services – where she took on her fears to grow even more.
Speaking about her experience at Citycover, Flemming said: "This was both exciting and terrifying as the thought of having to network and meet new people was completely outside of my comfort zone and put me in an absolute panic. I knew from the beginning networking and meeting new people was going to be quite a hurdle; however, I wanted to overcome this as I saw this industry as a career I couldn't wait to be a part of!"
Knowing that she had to leave her comfort zone to achieve her goals, she underwent mentorship at Citycover – where she faced various challenges that improved her skills and knowledge in the industry.
"The management team at Citycover were completely understanding and ensured that throughout my mentorship they put challenges in place which would put me outside of my comfort zone so it would become the new normal," she explained.
"Throughout this experience, I not only got over my overwhelming feeling of panic prior to networking events, new client appointments, or event industry conferences but pushing myself outside of my comfort zone meant I was able to be a huge part in getting Citycover involved within an exciting new industry, offering new platforms to make transacting insurance for this new industry and their clients possible while finding exposures which weren't currently covered under existing policy wordings and organising new policy wordings to be created," she added. "This led to travelling throughout Australia [to attend] conferences within this new industry to educate and offer services that weren't currently being offered to the extent we were [offering them]."
In addition to the mentorship and exposure, Flemming was also selected to be a part of the 10-year anniversary QBE Equip Program, which selects rising industry leaders and then puts them through personal development experiences designed to position them to effectively drive business success in their future careers.
She eventually moved from Australia at the end of 2017 and started at Bay Insurance in 2018, where she currently looks after a vast range of clients – "from your mums and dads to small and mid-size enterprises (SMEs)."
"Along with broking I also work alongside a great team and manage the workflows in our business which offers a great mix," she said. "Prior to this in Australia, I also had a very broad range of clients from mums and dads, SMEs, and some corporate clients; however, I specialised in insuring the Freight Forwarding and Customs Broking Industry. I love that no day or client phone call is the same."
"I truly believe that all of these opportunities and experiences make me the broker I am today and I wouldn't trade these for anything," Flemming concluded.