Five minutes with...Richard Deakin, solutions director for CoreLogic's growing insurance segment | Insurance Business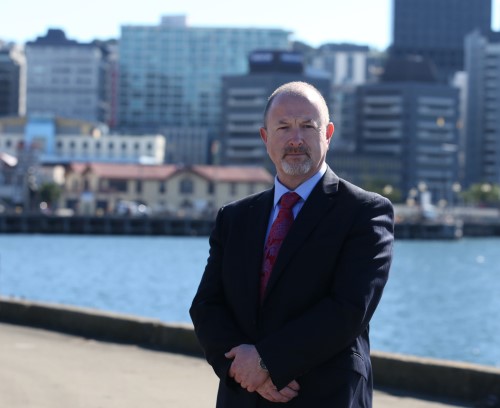 Five minutes with...Richard Deakin, solutions director for CoreLogic's growing insurance segment.
Richard Deakin, solutions director for CoreLogic's insurance segment, is a dedicated insurance professional – but admits he fell into the industry rather than specifically targeting it.
"Thirty years ago I started my career in IT and software before moving into a data and solutions role focused on the insurance sector at CoreLogic," he said.
Deakin explains that CoreLogic, which is headquartered in the US with significant operations in Australia and New Zealand, provides property-related analysis and insight.
"We operate in all sectors including banking and finance, real estate, utility providers, and everyday house buyers and sellers," he explains.
"The company is well established but the insurance sector is a more recent focus in Australia and New Zealand, which provides challenges but also opportunities.
"On a personal level it gives me the constant satisfaction of finding solutions to client problems."
To achieve this he calls on his IT background, but with a very modern spin - paying due attention to technology, specifically insurtech.
"Some of the emerging technology relates to concepts and ideas looking for opportunity," he says. "But much has direct relevance, such as using digital technology to remotely assess and pay out a claim, buying insurance only when it's required and getting discounts on health insurance by uploading a Fitbit activity profile, etc.
"This has a lot of benefit for insurers and consumers and will lead to a more customised offering."
Want the latest insurance industry news first? Sign up for our completely free newsletter service now.
He points to CoreLogic's technology in the form of Cordell Sum Sure, which is doing much to "take the pain away from estimating rebuild costs."
"It helps insurers and homeowners tackle New Zealand's sum insured challenge by integrating detailed information about individual properties with Cordell's construction cost data and building analytics," he says. "This allows Cordell Sum Sure to generate real time rebuild estimates, making it easy to help determine a nominated sum insured value.
"For most properties, all that is needed is the address. Within seconds, a total rebuild cost estimate is created, which can then be reviewed and refined if required.
"CoreLogic has a wealth of property information, which makes property insurance as easy as motor insurance."
Deakin elaborates that without Cordell Sum Sure customers often have to answer a whopping 20 to 40 questions before getting a rebuild cost estimate. He adds that anything that eases the insurance process for the public, insurers, brokers and government is very significant as underinsurance is, according to him, New Zealand's biggest insurance problem.
"If I could I would also transform the transfer of claims data between organisations such as the EQC and insurers and policy data between insurers and banks in the interests of it becoming more streamlined and expedient," he says.
But even though clearly a technology enthusiast, Deakin keeps his balance by taking quality time out with his family, usually in the outdoors. And to provide extra support for his children he recently became a cub leader for an hour and a half a week.
"I lead a pack of 25 boys and girls and focus on making sure they get the best from their experience. It's hugely rewarding," he concludes.
Related stories:
Five Minutes With… Josh Thomson of Willis Towers Watson
Five minutes with… David Wech, director, Adams Trimmer Insurance