Flying solo: Broker and his good old-fashioned customer service | Insurance Business New Zealand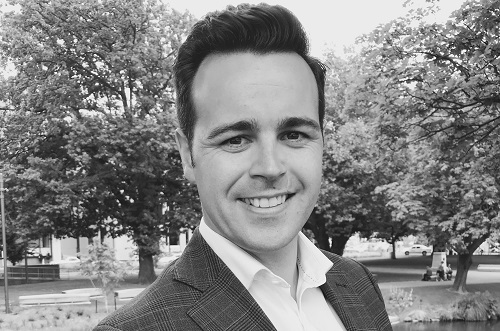 Daniel Mathieson (pictured) has been in the insurance industry for nearly 15 years. He has held different positions at various insurance companies including IAG, Vero and Runacres: from being a consultant to an assistant branch underwriter.
However, exactly a year ago, Mathieson realised he wanted a change, and so he forged his own career path and set up his own business – Sherpa Insurance Brokers & Advocates.
Insurance Business caught up with Mathieson to learn more about his company. In this Q&A, he also shares his top tips for those looking to join the insurance industry.
Insurance Business: Who or what has inspired you to be involved in the insurance industry?
Daniel Mathieson: Like most others, I fell into insurance but what has kept me here is the sheer diversity of the industry. I get to work with many different types of people in many different occupations.
Roles offered within the insurance industry are equally diverse; there really is something for everyone and I have enjoyed the variety over the years.
IB: You previously worked with IAG, Vero and Runacres. What have you learned from these experiences and how do these lessons help you now?
DM: Working in underwriting, claims and broking has helped me understand the life of an insurance policy from end to end. Put simply, it has taught me what clients want, what insurers want, and the importance of placing covers correctly.
IB: Tell us briefly about Sherpa, how it was born and its role in the industry as a whole.
DM: Sherpa was born out of the want to do business differently. In an industry that is becoming increasingly streamlined and automated, I wanted to put the focus back on good old-fashioned customer service.
Sherpas are renowned for their skill and guidance, building strong relationships with those they provide support to. Likewise, we see ourselves as skilled experts who put service first, providing guidance and support every step of the way.
IB: What's the hardest, most challenging part of your job?
DM: In this fast-paced world, clients are becoming ever more time poor and insurance products are constantly changing and evolving. At times, I feel like I have less time to talk about more!
IB: Are New Zealanders underinsured? Why or why not?
DM: Yes. Clients have got much better at applying risk thinking to physical assets but often neglect the exposures they don't see. Regarding directors & officers and cyber for example, many still have a bit of a "she'll be right" attitude.
IB: What are the main challenges facing brokers today?
DM: One challenge is compliance – keeping abreast of regulatory changes and requirements. Regarding the upcoming changes to the financial advice regime, for example, it can be difficult for self-employed brokers to figure out how the changes will apply to their business when we are still unsure what the final framework will look like.
IB: Do you have any tips for success, for those wanting to enter this industry?
DM: Listen and learn from those who have worked their way through different roles within the industry and ask as many questions as you can. The industry provides fantastic opportunities and rewards for those who are prepared to take chances and work hard.
IB: What is one thing that most people wouldn't know about you?
DM: I'm one of seven kids, I have five sisters – it has certainly taught me patience!
IB: Complete this sentence: If I wasn't in insurance, I would be…
DM: Bored. It sounds cheesy but I'm very passionate about my job and wouldn't have it any other way.