Insurance veteran looks back on his modest beginnings | Insurance Business New Zealand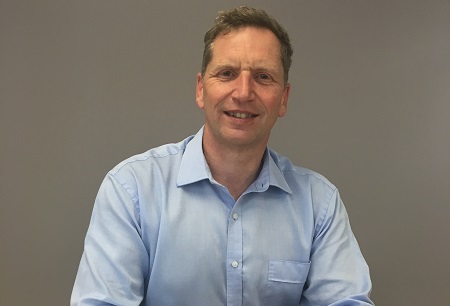 Martin Chisholm (pictured) has been in the insurance industry for over 18 years and has held various roles in a number of institutions, both in New Zealand and abroad.
Now, he is AA Insurance's newest executive member, becoming head of finance in March this year. In this Q&A, Chisholm talks about his new role and what he likes most about working at AA Insurance.
Insurance Business: Who or what inspired you to get involved in the insurance industry?
Martin Chisholm: When I was at school, a career advisor suggested I should consider becoming an actuary as I was strong in mathematics and statistics. I didn't think any more about it, until after my university degree when I decided to go into accountancy and was placed in an audit group in the London office of Coopers & Lybrand (C&L), now PwC, which specialises in financial services clients. Most of my assignments were in the insurance sector and I found that I enjoyed these the most, so maybe I should have followed the career advisor! I was then recruited into the Auckland office of C&L to help develop the insurance audit team and then to the Sydney office to head an insurance audit group. The rest, as they say, is history.
I enjoy the technical aspects of insurance and the challenges, including the valuation of insurance liabilities and the managing of capital and reinsurance. It makes good use of my mathematics and statistics skills.
IB: You previously worked with various insurance companies across New Zealand, Australia and the UK. What have you learned from these experiences and how do these lessons help you now?
MC: While I have worked in many insurance and reinsurance companies, my roles in these organisations have been quite different. I have been an auditor, an audit manager, a financial accountant, a management accountant, a business analyst, a systems accountant, an SAP systems developer, a financial controller and now an executive, responsible for the finance team. I believe that the range of experience that I have had provides me with an ability to have a wide appreciation of the business.
The technical experience I gained at C&L has allowed me to understand the accounting concepts and impacts for the business. The systems experience provides a good grounding in understanding how systems operate and how to identify and solve issues. The financial and management accounting experience helps me to understand how to present information to the business and our shareholders. The international experience enables me to understand different markets and how New Zealand compares.
IB: How was the transition into your new role as head of finance? What do you like most about working at AA Insurance?
MC: I have been with AA Insurance for 11 years now, so the transition into the new role was reasonably smooth. I had already built strong relationships with the executive team and had already been delivering much of the information that I do now under the previous head of finance and risk. The hardest part of the transition was taking over from someone highly respected by myself, the finance team and the business, and who passed away suddenly.
Prior to AA Insurance, I had moved roles every few years to gain more experience and develop my career. That was my intention in taking my original role at AA Insurance, but I have stayed due to the great culture of the organisation, which is led from the top. It is enjoyable working with teams from across the business who get together to deal with issues and support each other through any challenges.
IB: Tell us briefly about your company and its role in the insurance industry. What makes it different from other companies in the same space?
MC: AA Insurance is a joint venture between Vero Insurance and the New Zealand Automobile Association. Our expertise lies with motor, home and contents insurance but, earlier this year, we introduced commercial small business insurance as well. I believe that it is our customer experience that provides the difference, with recognition in this space from Canstar Blue, Colmar Brunton's Corporate Reputation Index, Kantar TNZ New Zealand's Most Enchanting Customer Experience and Reader's Digest Quality Service Awards.
IB: What does AA Insurance do so banks, investment and reinsurance advisors will have confidence in the company?
MC: AA Insurance is in the fortunate position of not having debts with any banking organisations; however, we do meet regularly with our bankers to discuss the business and any mutual developments. Formal meetings with our reinsurers are undertaken annually, where progress of the business, recent experience, outlook and any changes to the business are discussed. This includes recent financial experience, our solvency position and how capital is managed. During the year, informal meetings are held when the reinsurers are in New Zealand.
IB: What are your hopes for the insurance industry moving forward?
MC: I hope that changes in technology in the industry improve the experience for customers, but do not lead to products becoming over commoditised.
IB: Outside the insurance business, what do you enjoy doing?
MC: I have a young family so I enjoy spending time with them and try to get out each weekend for a bike ride as a family and a swim with the kids. I also try and get a decent pool swim, without the kids, for about 45 minutes on a Saturday and Sunday as well as the odd jog. I also enjoy watching sports both live and on TV.
IB: Complete this sentence: If I wasn't in insurance, I would be…
MB: Developing computer systems.