Making a difference in the community | Insurance Business New Zealand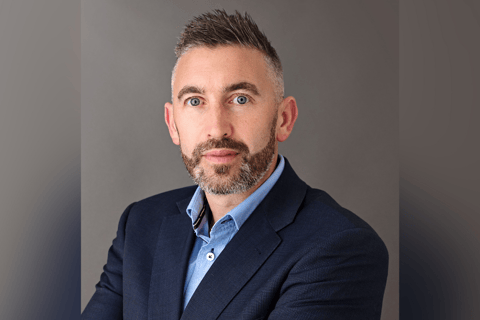 The main purpose of insurance is to provide financial protection and resilience against risk. But for one insurance professional, this is not enough.
After founding insurance advisory Logan Smythe and Associates, Dean Logan (pictured) also used his time and effort to create The Community Mindfulness Project, a community initiative that seeks to provide resilience and mindfulness education to residents of North Canterbury.
Insurance Business spoke with Logan about his insurance career, as well as the work he does in improving mental wellbeing and resilience in the community.
Logan began his insurance career in 1998, after a sudden switch from a career in security systems. Reflecting back, he said: "I was a 20-year-old systems technician, installing and servicing security systems. I don't know what the motivation was, but I wanted to chance my arm at sales. Next thing I know, I was on a plane heading to Auckland for a two-week training seminar with Combined insurance, a division of Aon at the time.
"Starting out was very different to how we conduct business today – going business to business, from corporate offices, industrial estates to high country farming stations. Calling in and asking to see the manager or top person in charge, presenting supplementary insurance policies."
The sudden career shift was difficult, but Logan was able to gain vital skills that would help him navigate the industry.
"It was character building but it was cold as a cold call could be," he said. "However, this installed invaluable learnings and experience in communicating and connecting with people at all levels, learning and mastering the skill of lead generation, new business procurement and building business by obtaining referrals from the approval of others."
In 2015, Logan was national leadership specialist at ACE Insurance when he decided to establish his own business – Logan Smythe & Associates.
"We identified a common consumer trend, which was attitude towards insuring for personal risk insurance was weighted heavily towards the price not the plan," Logan said. "This commonly resulted in customers being grossly underinsured, with little consideration of the damaging financial impact of having a plan that didn't fully meet their current needs or requirements.
"This was our motivation for setting up Logan Smythe & Associates in 2015. Our focus was to create an advisory business offering a comprehensive and holistic approach to the insurance advice world, empowering and educating our clients to not only create but to understand their financial risk management plan. We are protecting wealth today and tomorrow."
In 2021, Logan Smythe & Associates was one of the 10 recipients of the AIA Vitality Business and Community Grants for The Community Mindfulness Project, which seeks to improve the mental, emotional, and physical wellbeing of the North Canterbury community.
"It was a collaborative undertaking by our team at Logan Smythe & Associates, Community Wellbeing North Canterbury Trust (CWNCT) and Mindfulness North Canterbury," Logan said. "During the year, we offered a series of formal resilience and mindfulness community courses and workshops. The project also launched a podcast series providing free, practical resources packed full of evidence-based tips and tools to help people feel good and function well.
"The project enabled us to bring a series of world-class, evidence-based wellbeing and mindfulness courses, workshops, and podcasts to North Canterbury. We were proud to be able to make such a difference for the people in our local community."
Outside of his insurance advisory firm, Logan is currently a board member and trustee of CWNCT, which supports local families to reach their full potential through free wellbeing services, offered across the Waimakariri and Hurunui Districts.
"I recognize the importance of health and wellbeing to a thriving community," he said. "Mental health, wellbeing and resilience are inextricably linked. Wellbeing is about feeling good and functioning well. Resilience is a process of drawing on resources to sustain wellbeing."
After more than two decades of work in the insurance industry and the community, Logan – who is also the chairperson of the risk member advisory committee of Financial Advice New Zealand – offered the following advice for newer insurance professionals.
"Knowledge builds confidence," he said. "Be open minded, learn something new and lean on the expertise of fellow advisers and industry leaders. The relationships we have built and advice we get from our consultants and networks is priceless – it's been fundamental to the growth and sustainability of our business.
"Start creating your community, join a business network group, connect with like-minded business owners and individuals, think outside of the square, and expand your connections and knowledge base. This will aid you in having a better understanding of potential clients needs and requirements when assisting them to becoming more financially resilient when it comes to human capital risk."
When he's not working, Logan likes to "swap out the business suit for a wetsuit" whenever he gets the chance. "Kaikoura is my playground, where I like to get out with the family and friends to dive, fish and hunt," he said. "If the ocean isn't playing ball, then a stroll around the golf course is the next best thing."