New market entrant to fill gap in event insurance | Insurance Business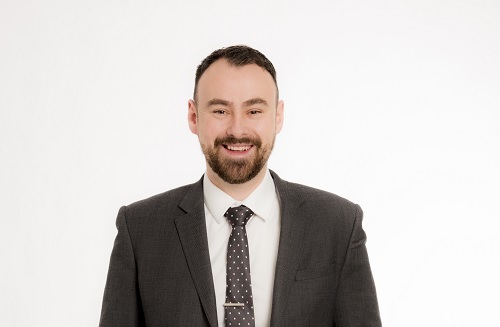 Auckland-based underwriter Stuart Hartley has been in the insurance industry for over 11 years.
After working with one of New Zealand's major broking houses, he launched underwriting agency start-up EventCover, which he claims is the only event insurer in New Zealand. EventCover, he says, was born out of the necessity to fill the gap in the market.
For him, having been a broker for a number of events, the most challenging part is being able to change some of the perceptions associated with the industry. Brokers should always put customers first, he says.
Insurance Business had a quick talk with Stuart to know more about his company and his thoughts about the industry.
Insurance Business: Who or what has inspired you to become an insurance broker? What led you to this industry?
Stuart Hartley: I actually trained as an actor when I was younger and then graduated from Manchester Metropolitan University with an honours degree in television production. I worked as a cameraman for a number of years before having to get a "real" job in order to buy my first house. An opportunity presented itself with Royal and Sun Alliance (RSA) in Manchester and the rest is history.
IB: You previously worked with Marsh and RSA prior to that. What have you learned from those experiences and how do these lessons help you now?
SH: RSA gave me the opportunity to train as an underwriter and I worked for a number of years in both the Manchester and London markets. I came to New Zealand in February 2011 with nothing but a suitcase and initially had planned to get back into the film industry. However, when the earthquake hit in Christchurch, there was a need for experienced insurance professionals. Working for Marsh and McLennan Agency gave me the opportunity to focus and hone my skills in a number of niche areas, one of them being contingency/events.
IB: Tell us briefly about your company and its role in the industry. What makes it different from other insurance companies in the same space?
SH: EventCover was born out of the necessity to have an event insurer on the ground in New Zealand. Currently, brokers who "dabble" in contingency/event risks are forced to go overseas in order to source cover for their clients. As New Zealand's only event insurer, EventCover is firmly positioned within the New Zealand events industry... we specialise in event cancellation, adverse weather, conference and exhibitions, non-appearance and prize and promotional insurance. We also have a bespoke facility for short-term general liability aimed at events and venues.
IB: What can you say about the robo-advice (digital advice) exemption under the FMA comes into effect in May?
SH: I believe the changes coming into effect are a sign of where the industry is heading and this is exciting. The work being done by the likes of the FinTechNZ Insurance Working Group is key to putting our industry on the world stage when it comes to innovation. The robo-advice exemption is just a start.
IB: Outside of the insurance broking business what do you enjoy doing?
SH: Outside of work, I enjoy spending time with my wife Renée and three-year-old son Joshua. Having a toddler, I can't quite recall what a relaxing weekend is but as a family we love to get out and enjoy everything Auckland has to offer including its fantastic restaurants.
IB: Complete this sentence: If I wasn't in insurance, I would be…
SH: In Shortland Street.
Related stories: