Rising star on artificial intelligence, liability insurance | Insurance Business New Zealand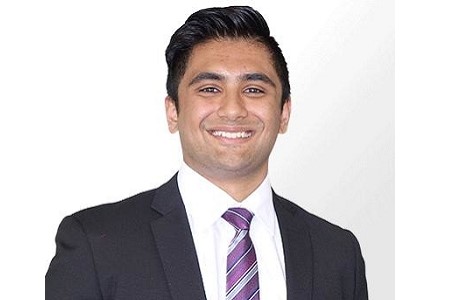 Auckland-based Akshay Subramanian (pictured) is fairly new to the insurance industry.
While still at university, Subramanian joined Delta Insurance New Zealand as an intern and during those years put together three whitepapers on cyber, tech and environmental liability. Preparing the whitepapers meant exposing himself to cyber-security experts, lawyers, government and other specialist vendors – an experience not most 19-year-olds enjoy.
Thanks to his commitment and excellence, Delta Insurance offered him a part-time job while finishing his degree at Auckland University. Now, Subramanian is a graduate underwriter for the firm.
Insurance Business had a brief chat with Subramanian to learn more about his insights on the industry.
Insurance Business: Who or what has inspired you to be involved in the insurance industry?
Akshay Subramanian: Like most people, I fell into it – there was a job posting for an internship role advertised at my university. I enjoyed my internship enough to stay on as a part-time assistant while studying, which gave me a greater appreciation for the industry. It's hard to leave once you're in – the job never gets boring, and you have a great work/life balance.
IB: Tell us briefly about your company and its role in the industry. What makes it different from other insurance companies in the same space?
AS: I think Delta has carved a niche in the industry as market leaders in terms of progressive thinking and innovation. We place an emphasis on thought leadership and being ahead of the curve in marketing niche products (such as UAV cover) for a changing world. As members of Fintech and Insurtech, we place a high priority on using technology to improve our own systems, which allows us to have some of the fastest services in the liability market. They are also very progressive, with a focus on diversity within the business, whether it be age, gender or ethnicity.
IB: What has been your most memorable experience in your job?
AS: My first six weeks – I was tasked with researching and preparing a whitepaper outlining cyber risks and risk management strategies for New Zealand businesses. When I started, I knew nothing about cyber-risks or insurance, so it was definitely a baptism of fire in a way. But getting to speak with various cyber-security experts and lawyers was definitely an experience most 19-year-olds don't get! But in doing so I was able to get a firm understanding and appreciation of a product I had no prior knowledge about.
IB: What's the hardest, most challenging part of your role?
AS: The liability insurance market for professions is always evolving, so you always have to be proactive and keep up with changing risk profiles in various industries. What may be considered low risk three years ago may not be the same today, so you always have to stay tuned to any trends, such as regulatory or legislative changes.
IB: What can you say about the robo-advice (digital advice) exemption under the FMA?
AS: The increasing shift to artificial intelligence is something that affects us all. For example, underwriting is regarded as one of the professions most likely to be replaced by AI in the future. Hence, it's essential for the insurance industry to adapt to technological advances, and enhance the value provided to customers.
IB: Are New Zealanders underinsured? Why or why not?
AS: It depends on the risk – some areas, such as cyber risk remain largely under-insured due to a perception problem. The "she'll be right" mentality is still quite prevalent, where people don't believe they could be prone to a cyber loss without being aware of just how sophisticated cyber-attacks are becoming.
IB: What advice can you share for those wanting to join the insurance industry?
AS: My advice would be to not judge a book by its cover. Although most people write off insurance as a mundane call-centre based industry, I think most people will be surprised at just how many different roles there are in insurance, from underwriters to loss adjusters, from claims handlers to actuaries. There's something there for everyone, and you'll be surprised at how much you learn about a variety of different risks.
IB: Outside the insurance business, what do you enjoy doing?
AS: Following sports (especially cricket), but also reading, watching TV shows and catching up with friends.
IB: What is one thing that most people wouldn't know about you?
AS: I like travelling – my goal is to see the Seven Wonders of the World before I'm 30. I still have another three to do!
IB: Complete this sentence: If I wasn't in insurance, I would be…
AS: a history teacher, most likely. I'm a bit of a history nerd, so I can definitely see myself in a classroom boring students to tears! They say those who fail to learn from history are doomed to repeat it, and I think that's a principle we can all apply in our lives.
Related stories:
Broker: rural is what I know and love
We can't afford to be 'transactional brokers', says young NZ star