Seasoned broker emphasises importance of building relationships | Insurance Business New Zealand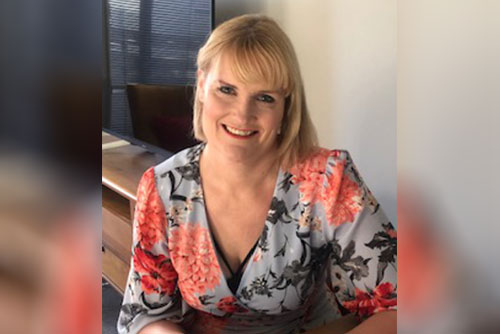 Nobody starts as an expert. Most — if not all — people don't fully understand everything about their role when they started their career, and it's the same for seasoned Runacres broker Katrina Eddy.
Eddy (pictured), who has 20 years of insurance experience, has always considered insurance to be a great industry to work in. She didn't fully understand her role when she entered the industry, but she was sure that being a broker was so much more than selling insurance.
"I always saw the industry as stable, exciting and that it would allow me to pursue my passion – helping people. I guess that makes me a little different from many of my peers who often comment they 'fell into' insurance," Eddy said.
"When I started out in the industry I didn't fully understand what being a broker was, and what the job entailed. Since then I've come to love it and all aspects of working with people, both colleagues who shared their expertise and experience, and clients, where I learn about their businesses and personal circumstances. Being a broker is so much more than just 'selling insurance', it centres on being a trusted advisor and being there when people need you."
Eddy currently works as a senior broker at Runacres, where she looks after a portfolio of small and mid-sized commercial clients.
Speaking about her role and how it is the right fit for her personality, she said: "I see myself as a relationship person, and consider this to be a key aspect of broking. At Runacres we have relationships that span more than three decades – that's really unique and something that I believe is testament to the role our industry provides to the community.
"As a broker, I enjoy getting to know and share experiences with clients over time – many of whom are now not only clients, but friends. I also love that no two days are the same and that you never stop learning. Whether its new technical policy terms, training and professional development, or claims examples and client experience, there's always something new and varied."
With decades of experience in the broking world, she has learned the importance of forming relationships not only with clients but also with colleagues.
"As brokers we are often called on to help clients and communities when disaster strikes or things go wrong. Knowing that clients feel that they can call me and I'll listen and help them is one of the aspects that I love the most about the job," she said.
"It's really important to listen – to really listen to colleagues and clients. Clients love to be heard and also love shared experiences. Willingness to put others first is important in gaining trust. Asking questions and excellent computer and keyboard skills, especially in this technology driven age, will certainly help you enjoy the job and be successful."
"Be personable and relatable – broking is all about working with people, and building relationships, with clients, colleagues and insurers - mastering this is the key to success," Eddy advised.