Seasoned broker on jumping from one country's market to another | Insurance Business New Zealand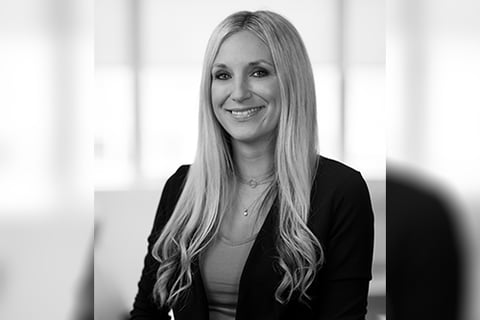 Transitioning from one role to another can be difficult as it can make some feel like they're starting again from scratch. However, ICIB broker Laura McNeil has not only explored different roles in the industry but also several countries' insurance markets.
McNeil (pictured) fell into insurance shortly after school. She had planned to take a one-year break before studying law at Auckland University, but the universe seemed to have other plans for her.
"My best friend's mother informed me about a claims support job at NZI," McNeil said. "I applied a week before my 17th birthday, and for some reason, they decided to give me a chance. As a junior, I was only filing, making claim payments, and doing the mail. I did that for about three months before moving into a full-fledged claims handler role."
Wanting to grow and succeed in the industry, McNeil knew she had to explore other roles and products.
"I applied for commercial underwriting support position in the broker space. I had to apply for the same position three times because I didn't have the same experience as other applicants. However, my perseverance paid off, and the fabulous manager Vicki Stevenson took a chance on me," she shared. "After only three months as a support, I was allowed to step up as a commercial account handler."
In 2007, McNeil landed a role in the UK market – something that allowed her to learn much more about the industry at large.
"I ended up working for TH March, which was my first broking experience. I immediately knew this was the side meant for me," she explained. "The market in the UK is much wider than in NZ, so customers have more insurance options. I found that my strong work ethic – coming from NZ, where we pride ourselves on customer service – gave me an advantage. People in the UK take their time, so they remember you when you exceed their expectations. I received many referrals because of this.
"Moreover, the opportunity to quote large exporting risks is low in NZ as we have to refer to the head office for terms, but it's easier to arrange insurance in the UK. I dealt with far larger marine, property, and global accounts than what I would've been able to in my role at NZI."
After three years of working in the UK market, McNeil was still not ready to move back home, so she explored Australia's insurance market next.
"With the newfound knowledge that broking was my passion, I started by handing out my CV to all brokers in the Sunshine Coast," she shared. "I persisted with AIB until they finally agreed to give me an interview. I gained my Tier 1 while working with them and with the help of some wonderful senior brokers.
"The regulations in Australia are full-on, which I felt in some ways impacted the service you gave as you were constantly worrying about how you were providing advice rather than the advice itself. Most policies are automated through brokers' computer systems linked to insurers. The system was good in some ways, but I preferred the old-fashioned way of broking, such as submissions and relationships with underwriters, which is the same in the UK and NZ."
McNeil eventually moved back to New Zealand, where she continued to do what she's become truly passionate about – selling insurance.
"Nothing is the same in insurance, and you need to re-educate yourself to stay ahead constantly. There are numerous types of risks and aspects to the role," she reflected. "As a broker, I help clients from start to finish with all their insurance requirements and even their non-insurance queries. I deeply enjoy the relationships I gain not only from clients but also from underwriters and other colleagues in the industry.
"You need to be proactive rather than reactive to be successful. Take the next step before someone tells you to. Be open to learning and evolving, be ambitious, and go after your passion. Don't be disheartened if it doesn't happen the first time; keep trying," McNeil concluded.