Underwriter on building successful relationships with brokers | Insurance Business New Zealand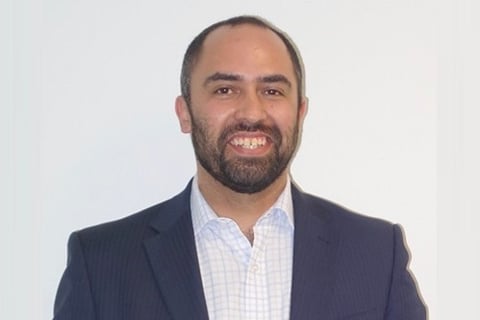 Karl Samson (pictured) has been in the industry for 13 years. He has held various positions with the likes of Marsh and most recently Crombie Lockwood.
Now, Samson runs Delta Insurance's South Island business, and assists brokers and their clients with expertise and cover across the Delta portfolio.
As a senior underwriter with proven experience, Samson talks to Insurance Business about his insurance journey, as well as his relationships with brokers.
Insurance Business: Who or what has inspired you to be involved in the insurance industry?
Karl Samson: My wife encouraged me to find a career that would make use of the commerce degree I have. An opportunity came up in the insurance industry and 13 years later I'm still in the industry.
IB: You previously worked with Runacres, Marsh and most recently Crombie Lockwood. What have you learned from these experiences and how do these lessons help you now?
KS: I've been fortunate to have had a wide variety of roles and experiences in my career so far. Being exposed to all aspects of the industry and all types and sizes of industry/business has helped me work out which parts I like, which parts I don't like as much and what parts best suit me and my skillset.
IB: Tell us briefly about your role at Delta Insurance, and in the industry as a whole.
KS: I manage the South Island liability book for Delta. This means travelling to all parts and meeting the brokers, building relationships and doing deals to help both Delta and the brokers grow their businesses. Being able to assist brokers by offering unique and novel solutions to coverage issues is something I'm really enjoying.
IB: What are some of the challenges that you faced in this role? How have you addressed these problems?
KS: I have not faced any issues in this role. There is a perceived notion that as I'm the only Delta person in the South Island it can be hard working by yourself. However, I'm in frequent contact with the rest of the team many times a day and I'm also out visiting brokers all around the South Island on a frequent basis as well. So, I have a good balance between getting my work done and interacting with internal and external contacts.
IB: What do you see as the key areas of development for the insurance industry?
KS: In order to become the profession we aspire to be and to improve the respect with which we are afforded by the general populace, there needs to be upskilling and a dedication to improving the standards with which we as an industry operate and the advice we provide to our clients. Technology and how that is embraced and used to create efficiencies will be of vital importance but not at the expense of interpersonal relationships.
IB: How can insurance professionals address the rapidly changing insurance environment?
KS: Keep up with the changes that are happening, stay on top of new products, new legislation, new technology and new ways of interacting with clients. If you're standing still and not improving, you're going backwards.
IB: What is one thing that most people wouldn't know about you?
KS: I have a British passport.
IB: Complete this sentence: If I wasn't in insurance, I would be…
KS: trying to find something that is as interesting, challenging and varied as the insurance industry.