"We need to be consistent with the rest of the world" | Insurance Business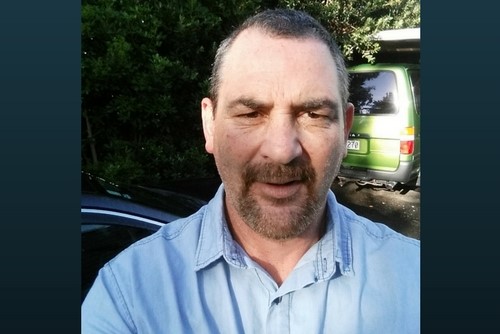 Whangarei-based broker Jon Harvey began his career as a fresh-faced 16-year-old cadet at the
State
Insurance Office.
In 2000, he left for the fire service and just recently returned to the insurance industry and joined Ascot Insurance. In his current role, he manages the day-to-day operations of the business and services an existing portfolio of fire & general insurance clients. For him, supporting people, through everything from natural and man-made disasters to car crashes and crime, is the most rewarding for part of the job.
Insurance Business
had a chat with Harvey and asked him for his thoughts on the industry.
Insurance Business:
Who or what has inspired you to become an insurance broker? What led you to this industry?
Jon Harvey:
Like a good number of my peers, I started as a fresh-faced 16-year-old cadet at the State Insurance Office in Whangarei (May 2, 1984 - salary $6,995). It was a government department back then and we looked after ACC as well. At its peak SIO Whangarei branch had almost 40 staff, compulsory Unionism and the office social club was a very important business.
State, through training and mentors like Bruce McLeod, set us up well for a career in insurance. I moved on to inspector, then senior inspector at State before going to loss adjusting. I went back to State a couple of years later after it was sold to Norwich. I then moved to
NZI
where I worked in Whangarei, Kerikeri and finally North Shore Branch. In 2000, I left the insurance industry for the fire service.
I came back to insurance and joined Ascot Insurance Brokers in 2012.
IB:
What has been your most memorable client experience?
JH:
I've always liked to help people. Throughout my career, I have had lots of amazing experiences supporting people, from natural and man-made disasters to car crashes and crime – that's the rewarding part of the role.
Most memorable involves a nuggety little Irishman piggybacking me 100m into the Waikare Inlet to his boat after a visit to his Oyster farm - even I wish I had a photo of that! I'm not sure if that was topped by the time I returned to my trusty Holden Camira to find a goat standing on the roof and don't ask about the time I had my trusty Camira stolen. I'd left it running in the main street of a town where I should have known better.
IB:
What's the hardest, most challenging part of being a broker?
JH:
The most challenging (and most important) part of being in business is HR – lucky we've got an amazing team.
In terms of insurance broking, specifically, the greatest challenge is maintaining work/life balance in an increasingly complex and dynamic business environment.
IB:
Tell us briefly about your company and its role in the industry. What makes it different from other companies in the same space?
JH:
Ascot Insurance Brokers is part of the
Steadfast
network. We are a Whangarei based group of five brokers plus support staff. Uniquely, we are all born and bred locals with an average 30 plus years each in the industry and, obviously, we were all very early starters. Our mix of business reflects a cross-section of Northland activity dominated by dairy farming, tourism, forestry, infrastructure, transport and construction.
IB:
What do you see as the biggest opportunity for brokers this new year?
JH:
A strong resilient economy should see 2018 bring increasing opportunities for growth, while the challenge is to build the capacity for growth through improved efficiency, driven by technology.
IB:
What are your thoughts on the robo-advice (digital advice) exemption under the
FMA
, which comes into effect in May?
JH:
I think the FMA is on the right track, we need to be consistent with the rest of the world. It remains to be seen who will apply for the exemption and how much oversight there will be as digital insurance advice becomes a reality in New Zealand.
IB:
Does the industry need more regulation?
JH:
No, but it is a rapidly changing world and regulations need to be continually reviewed and updated in order to maintain the status quo.
IB:
If you could change one thing in the industry, what would it be and why?
JH:
Honestly, it would be negative public perception – I wish the insurance industry would get together and try and do something about that.
IB:
Outside the broking business, what else do you enjoy doing?
JH:
Hanging out with my wife and annoying the kids aged 16 and 21. I'm involved with a couple of disability charities. I enjoy food, travel, sport and we like to take our green campervan "Princess Fiona" away for raucous weekends with friends.
IB:
Complete this sentence: If I wasn't in insurance broking, I would be…
JH:
A dog handler for customs.
Related stories:
Broker on the one thing she wants to change in the industry
Broker on regulation, robo-advice and Consumer NZ