Dramatically increase productivity with these 20 to-do managers | Insurance Business New Zealand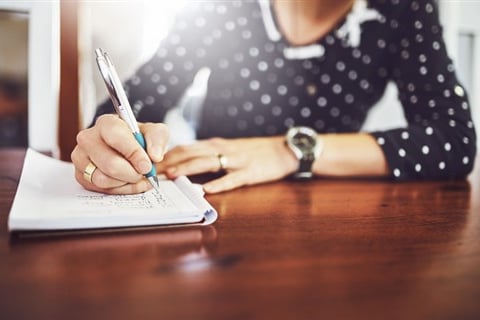 by Sabrina Son
There are some brave souls who still rely on the pen-and-paper method to manage their tasks. But if you're like most tech-obsessed professionals, odds are you rely on a digital to-do manager of sorts — or at least you wished you did.
If you're looking for a new task manager, consider whether one of these platforms is right for you
1. Google Keep
Since it's made by Google, you know that it'll already sync with your Gmail and Google Calendar right off the bat. Easy to use and simple, what's not to like?
2. Asana
Free to start using, Asana is a collaboration platform that doubles as an individual task manager. Subtasks, notes, due dates, and labels can all be added with ease.
3. Trello
You can configure Trello boards however you want to, and you can add whoever you want to join. Move tasks from "to-do" to "doing" to "done" with a simple click of the mouse or swipe of the finger.
4. Basecamp
An oldie but a goodie. Basecamp, a web-based collaboration platform, is still going strong after all these years.
5. do
This to-do manager allows you to label tasks as things that need to be done, today, tomorrow, this week, and later
6. Wunderlist
Named the App of the Year in 2013, Wunderlist is an intuitive task manager that ensures you won't ever miss a deadline again (well, at least you'll realize you missed it if you do). You can also use the platform to collaborate.
7. Evernote
You've heard about Evernote. Just not everyone uses it as a to-do manager, but you definitely can.
8. Remember the Milk
Available as a web-based platform or a mobile app, Remember the Milk is an easy-to-use task manager that works with Twitter, Evernote, Outlook, Gmail, and more. Wiz coders can also write apps that work with the platform.
9. ProofHub
Manage projects or manage individual to-do lists from this comprehensive web-based project management platform. In addition to helping you manage your own work, ProofHub is great for collaboration.
10. GQueues
If you're in love with the Google Apps ecosystem but don't want to use Keep for whatever reason, give GQueues a spin.
11. Todoist
A platform relied on by millions, Todoist takes a minimalistic approach to task management. The tool is platform- and device-agnostic.
12. ClearContext
An extension for Outlook, ClearContext allows you to easily turn your inbox into a to-do list. You can also organize tasks by project to easily see what's up next.
13. Toodledo
Insanely customizable, Toodledo provides users with a ton of helpful information for every task they enter, including start dates, due dates, context, status, and more.
14. Jugggla
A web-based to-do manager. It's customizable and fairly bare-bones, but it gets the job done. The catch? It only works in Google Chrome.
15. TickTick
Simple to use and powerful, TickTick is updated every Monday morning so users always have something new to look forward to. The task manager works on multiple platforms and allows users to set priority levels and recurring reminders.
16. txt
The tool prides itself on being the most minimalistic approach to task management.
17. Omnifocus
This to-do manager allows you to easily separate your personal and professional lives. There's a reason it was named the Best of 2015 in the Apple Store. Find out for yourself.
18. Habitica
Formerly known as HabitRPG, Habitica is a task manager that gamifies your life. Yes, you read that correctly.
19. im
Used by 6 million people around the globe, Doit.im must be doing something right. The platform syncs across devices.
20. Listacular
This clever tool stores your to-do list in a text file on Dropbox, so you can access it from anywhere at any time.
Did your to-do manager make the cut? Let us know what we missed!