Christchurch terror: insurance industry's reaction | Insurance Business New Zealand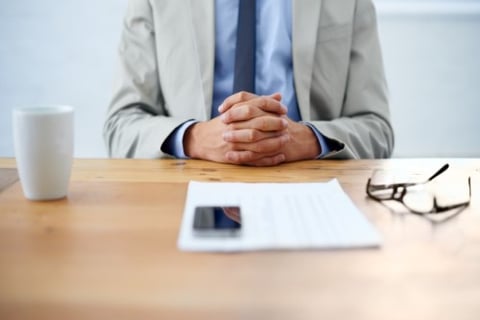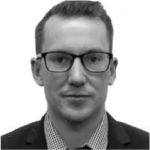 The following is an opinion piece written by Jake Carter (pictured), head of forensic advisory services at Sedgwick. The views expressed are not necessarily those of Insurance Business.
In insurance circles, Christchurch New Zealand is well known globally for the horrific damage caused by earthquakes and subsequent aftershocks in 2010 and 2011. However, more recently, the insurance industry was called on to respond to a tragic man-made disaster that received vast media coverage around the world; the consequences of terrorist attacks at mosques in Christchurch on the afternoon of Friday, March 15, 2019.
Following the incidents, police erected cordons on a number of roads and areas around the sites of the attacks, blocking access to various businesses in the Christchurch CBD. Police also advised the public in central Christchurch to stay indoors. The public was free to return to the CBD from Saturday morning, however road cordons were not fully removed until Saturday, March 23.
As well as parts of the Christchurch CBD being 'closed', additional measures included:
All mosques were required to close for safety reasons.
All Air New Zealand Link services departing Christchurch airport were cancelled. All schools in Christchurch were placed in lockdown.
A cricket test match and Super Rugby match, both scheduled for Saturday, March 16, were cancelled.
Two concerts in Christchurch, scheduled to be held on Sunday, March 17, were cancelled.
The final day of The Polyfest Polynesian cultural festival, which was scheduled to be held in Auckland on Saturday, March 16, was cancelled.
Business impact
The terrorist incident impacted businesses not only within the cordoned off areas of Christchurch, but throughout New Zealand. Businesses within the cordon were unable to trade until the cordon was lifted. Surrounding businesses, while able to resume trading, suffered losses due to customers avoiding the area.
In addition, sporting, cultural and musical events were cancelled and patronage at St. Patrick's Day celebrations, planned for many establishments on March 17, was far less than forecast.
Policy response
In light of the significant and widespread disruption caused by the incident, insureds looked to their insurance policies to respond. But, how would business interruption and contingency policies respond to this incident?
Sedgwick's Forensic Advisory Services division was appointed to a number of claims arising out of the terrorist incident.
As a starting point, material damage and business interruption policies typically contain a terrorism exclusion. The following is a standard exclusion clause: "Terrorism – we will not pay for any death injury, illness, loss, damage, liability, cost or expense of any nature directly or indirectly caused by, resulting from, or in connection with, any action of terrorism regardless of any other contributing cause or event."
Notwithstanding the above, most insurers were quick to waive the terrorism exclusion. Mirroring the stance taken by many Australian insurers following the Lindt Cafe siege in Sydney.
However, while the terrorism exclusion may have been waived, claims still needed to meet the remaining provisions of the insurance policy for a loss to be covered.
Business interruption cover - commercial policies
Indemnification under business interruption cover generally requires the property of the insured (or property used by the insured) at the premises to be damaged, with the basis of settlement referring to cover only for losses resulting from that damage.
In the case of the Christchurch terrorist incident, with the exception of the mosques involved, any insureds making a claim would not have suffered physical damage. As such, we need to turn to the contingent business interruption extensions and endorsements which could potentially cover the loss, such as the " Prevention of Access" or "Acts of Civil Authority" provisions to see whether they respond to the loss.
In the claims we have seen thus far, insurance cover was generally provided under these sections as the cover was triggered by bodily injury, or threat of bodily injury, under these dependencies. With that said, cover responded differently depending on the location of the impacted business. For those located within the cordon, "access" was only impacted while the cordons were in place. For businesses outside of the Central Christchurch cordon, warnings to stay indoors were only in place until early Saturday morning. Once the warnings were lifted, access to the businesses was no longer restricted - however, the trading of those businesses was potentially negatively impacted for a longer period.
Business interruption cover - contingency policies
A large number of contingency policies included cover for losses arising from 'terrorism' and 'threat' of terrorism'. For terrorism cover, to respond, the event must be 'necessarily' cancelled as a sole and direct result of terrorism at the venue or in New Zealand, which must have been confirmed by local or national government authorities.
The key word in the above cover is 'necessary'. Some of the events were not 'necessarily' cancelled due to terrorism or threat of terrorism, rather they were cancelled out of respect and or public mourning, which is not typically covered under most policies.
Coverage actually provided
Notwithstanding the coverage issues highlighted above, we are aware of a number of insurers who have chosen to indemnify their insureds for losses arising out of the Christchurch incident. However, even when the terrorism exclusion is waived, there may be losses which fall outside of the coverage of the policy. This is not dissimilar to the situation encountered from wide area damage following natural disasters, such as earthquakes and floods.
Future incidents
Insurers have generally waived terrorism exclusions within business interruption policies whether the economic impacts have been modest. Whether or not this trend will continue, particularly if a terrorist event occurred over a wider area or caused greater economic loss, remains to be seen.