"Resilient organisations are constantly reviewing their goals" | Insurance Business New Zealand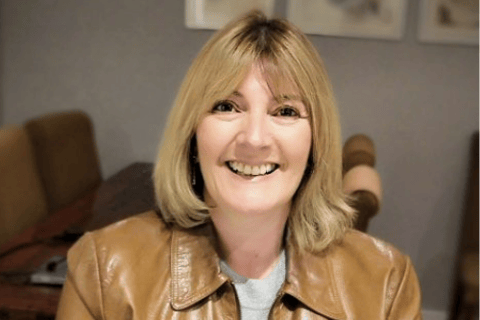 This article was produced in partnership with RiskNZ. Insurance Business sat down with Jane Rollin (pictured), chair of RiskNZ, to discuss what makes excellent risk professionals and resilient organisations.
Risk management isn't a one-size-fits-all undertaking, and the 2022 New Zealand Risk Excellence Awards are set to recognise the professionals and organisations that have been taking on the task with fresh eyes.
Jointly organised by non-profit association RiskNZ and events & training firm Brightstar, the March 31 gathering features six categories – risk professional of the year, the resilient organisation of the year, risk initiative of the year, governance and leadership in risk management, emerging risk professional of the year, and the 'stronger together in partnership' award.
"New Zealand businesses need fresh approaches to help navigate uncertain times," said RiskNZ chair Jane Rollin, whose camp will be accepting nominations until November 29. "Entrants will no doubt be showcasing how these approaches have added value and helped strengthen overall risk awareness and management.
"The stand-out entries are like 'ah-ha' moments, because they're generally quite simple but can demonstrate real effectiveness."
Judges for the Risk Excellence Awards include Ministry of Business, Innovation, and Employment enterprise risk & compliance general manager Claire Linskill; University of Auckland's Dr Bridgette Sullivan-Taylor; Fonterra risk GM Fiona Carrick; NZ Customs Service's risk, security, and assurance director Janine Foster; AIG New Zealand risk head Tama Rawhiti; and PwC director Tamara McDonagh.
For Rollin, those who are resilient are inherently willing to try new things, test what works, and make things happen.
"Resilient organisations are constantly reviewing their goals against current context to ensure defined pathways still make sense," she stated.
"It's a much more agile approach to risk management – sometimes it makes sense to take more risk, and sometimes solid controls are needed. Resilient organisations are embracing the fact that one risk management approach does not fit all."
The 2022 New Zealand Risk Excellence Awards will take place at Aotea Centre in Auckland on March 31. Nominate here.
Rollin has more than two decades of experience managing complex issues within multi-agency settings and encouraging strategic thinking and planning, building capability, and spotting opportunities to 'join the dots' and make things simpler. She is currently a senior regional emergency management advisor at the National Emergency Management Agency.