Confronting change | Insurance Business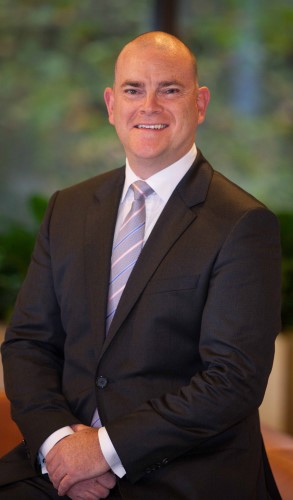 Assessing the past year in insurance, Ben Bessell tells Insurance Business he thinks it's probably the most competitive market he's experienced in 20 years.
And like many of his colleagues, he sees no end in sight just yet.
"I think it will remain competitive, as it should, because competition's a good thing," says Bessell.
"But we've got to be mindful of maintaining a balance between good products, good services and providing good experiences to our customers, but also balancing appropriate returns to our shareholders as well.
"Getting that balance right is a challenge. Our customers and our partners will ultimately judge whether we've got that balance right, but I think we've got to be mindful of the investors in our company as well, through those conversations."
Bessell became head of CGU (and
IAG
's Commercial Division – now the Australian Business Division) in March of last year, having previously been the division's chief commercial officer. His tenure with IAG dates back to 1993.
Continuing to discuss the tough market climate, Bessell says a clear strategy is vitally important to the sustained success and growth of an insurer today, as well as agility.
"We are setting ourselves up in a way that we can go to market and address the needs of our customers in a way that is relatively flexible but doesn't require huge change from time to time," Bessell says.
"That's really what we're working on. I don't think we're there yet, but we need to continue to refine our model such that we set ourselves up to best handle those challenges – be it customer or market conditions – in a way that's the most efficient and effective way to do so."
Bessell says that involves directing attention to several key factors.
"Technology and investing in digital and data is very important, but it's also very important to get the basics right. You can't just forget such things as relationship management and case underwriting. They're still very important, but setting ourselves up around changing customer dynamics and better utilisation of technology is something we're focusing on."
Talking intermediary success in the current climate, Bessell believes the best way for brokers to set themselves up in today's market is to ensure clients can see tangible outcomes resulting from their brokers' advice.
"If the customer understands the value of advice and they're receiving that advice, that's the best way to stand out from the pack and maintain relevance in a competitive marketplace," says Bessell.
"Looking for different opportunities as well, I think, is important," he adds.
"How they can adapt their own business models to the changing needs of market forces, and working with underwriting partners collaboratively are obviously some things that brokers will be focusing on. But I really think they also need to be very clear on what they stand for.
"So, creating a niche in particular areas – there are opportunities to do that, or being a generalist – some may want to do that as well. But I don't think they can stretch themselves too thin. They've got to be very clear what they stand for and resource up appropriately, but I think maintaining the value of advice and being clear on that is really important."
Bessell emphasises the importance of business leaders understanding that their organisations don't have to be all things to all people.
"I think that's a challenge for all of us in business – where we want to play and where we may not want to play. But I think there are also some opportunities to really focus in areas where genuine advice is required, and that's where people should spend their time and attention, and work with insurance partners, for example, and find out the best and most efficient way to do that."
The sharing economy
Discussion turns to the sharing economy, which, according to
PwC
, could generate revenues globally totalling US$335bn (A$464bn) by 2025. Those who attended April's
Steadfast
Convention will remember Bessell delivering one of the conference's key presentations, focusing precisely on that subject.
"The sharing economy is a result of customers looking at how they utilise their assets differently, and companies setting themselves up to make the utilisation of assets much easier," Bessell says.
"Being part of that is really important. We as IAG are actively participating in that economy. We've got products in the market currently, we've engaged with partners such as Uber to develop insurance solutions for ride-sharing activities and short-term rental cover for Airbnb hosts.
"Businesses looking to participate in the sharing economy must adapt to a new environment by creating new models to respond to the obvious shift from tangible to intangible assets. As these opportunities arise, we also need to work with government regulators, of course, but we've also got to be mindful of the needs of our customers and the power that consumers have to utilise these services.
"We have to be part of it, and I think there's an opportunity for us, as an insurance company, to work with the facilitating companies that use databases and technology to connect customers with asset owners. But it's also important that we're part of that whole ecosystem of research, utilisation of data, leveraging assets and playing a role in insuring in that context. It's a really interesting area and it's here to stay, and I'm sure it's probably going to grow in different areas that we haven't really seen in the Australian marketplace yet."
Technology
It's hardly surprising to hear of IAG's intention to remain on the front foot when it comes to the sharing economy. It's already rolled out ShareCover, a policy designed for those who rent their properties via Airbnb or Stayz. It's also well publicised how serious the organisation is about preparedness for disruptors in insurance. Last July, IAG launched its Digital Labs division, which, among its core functions, aims to identify and harness disruptive technology and build new ecosystems. Since then, it has also launched its Customer Labs division, which is responsible for customer experience strategy and driving production innovation through data and insights, brand architecture, new business incubations and venturing.
"We're continuing to look at what technologies are out there," Bessell says.
"There are some opportunities we can certainly look at to ensure customers, partners and insurers can connect more seamlessly together. We've also got to be mindful of the power of the consumer and how they want to utilise technology to transact with us as an insurance company."
As Bessell notes, consumers continue to become increasingly confident in making purchases online, using a tablet, mobile phone or desktop computer.
"When a customer wants to undertake an insurance transaction, per se, we don't want that to be a completely foreign experience to them, compared to how they transact in other markets. It's a little different buying an insurance policy to, say, a pair of shoes, so there will be different questions and data sets required, but we have to create an interface that's as contemporary as possible so that we don't marginalise ourselves because of the interface itself. I think there's a lot of work we need to do there as an industry."
According to Bessell, it's about knowing how to successfully fuse the old with the new.
"We've got to look at ways of adapting and becoming much more efficient at the same time as keeping up with the needs of our customers. And some of those needs are going to be the same as the needs have been for 200 years, but there will be emerging needs that we'll need to keep abreast of, if we're to maintain relevance with the customers of the future."
But while a focus on embracing appropriate new technologies is crucial to IAG, investments in innovation aren't looking to cut brokers out of the chain.
"We have to be relevant and accessible to our customers, and at the end of the day, if a customer chooses to interact with us directly or via a broker, we're open to that," Bessell says.
"We want to set ourselves up for the future, and brokers are an extremely important part of that future, but the reality is we need to invest and reshape ourselves to ensure we maintain relevance with our customers, who may or may not be looking for different options.
"If we're investing in technology or improved processes, for example, that's not to disintermediate. That's about maintaining great services for our partners and customers in a way that I think is going to hold us in good stead for the future."
All-rounders
Continuing to ruminate about the future of insurance, discussion moves to recent conversation about whether brokers need to embrace the concept of becoming 'all-round risk advisers' to best ensure their survival. Does Bessell believe, similarly, there's a need for insurers to look more holistically at the services they offer to clients?
"I do, absolutely," is his response.
"I think we've got a great opportunity to become involved in mitigation, risk advice and risk services, which, in my view, really does create a greater proposition and greater value for our customers."
Bessell mentions the risk partners' area of CGU's broking business, as well as its ownership of global risk and emergency management group Dynamiq – an acquisition announced last June.
"The reason we've set up or acquired those businesses is to that point. We have lots of opportunity to engage with customers, and I think it's incumbent upon us to work with them as much around pre-loss mitigation as it is post-loss management, where it would make sense to do so.
"We see that as a great opportunity to, again, enhance the value proposition that we can provide our customers and partners, and I think it's very important that we continue to focus on that."
In December, CGU received substantial mainstream media attention when it announced it would sponsor the 2016 Tropfest short-film festival, a cultural fixture, which had been cancelled a month earlier for financial reasons.
"When our team got that opportunity, for us, it was really a no-brainer and a great opportunity for us to take that forward," Bessell says.
"The thing that really attracted me to that proposition was that this was an opportunity for us to both contribute to ensuring this event took place, but also very much supporting all the small businesses that were associated with that event.
"We're a very large small business insurer. That's a critical component of our business. This was a great opportunity to help a number of businesses involved ensure that they could continue working with that great event in their own right, and also show that, as an insurance company, we have a role to play not just providing traditional services but also contributing in a way to large events which support, ultimately, small business, which all flows through to economic benefit in the long run."
Bessell continues, "I think it was also a great opportunity for us to provide some awareness about our business and raise awareness about the importance of insurance in the community generally."
Contemplating times ahead for IAG, Bessell says he's keen to work with colleagues in New Zealand and to consider trans-Tasman opportunities in the intermediated market.
"That is certainly something we're keen to explore," he says.
"Where things are similar and where businesses do have activities going on across the Tasman, I think it would make sense for us to link up. My colleague, Craig Olsen [IAG chief executive, IAG New Zealand] and I are continuing to talk about it."
And what else is in the pipeline for Bessell and IAG's Australian Business Division?
"The focus is on maintaining the things that we're doing well, obviously, but I think being very mindful that we need to maintain relevance – and market competition will always do that – but ensuring we do it in a way that everyone's very clear what we stand for."