Expanding horizons | Insurance Business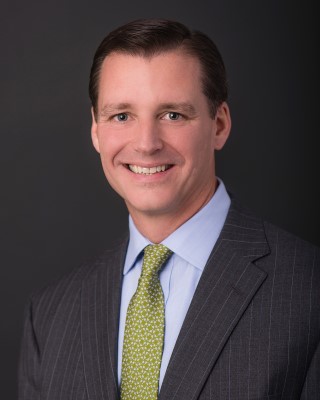 The name
Berkshire Hathaway
has long been synonymous with success in global business. It's a name inextricably linked with investor and business magnate Warren Buffett, who, at 84, continues to serve as the holding company's chairman, CEO and president.
According to its 2014 annual report, total revenue for Berkshire Hathaway and its subsidiaries last year was approximately $194.7 billion. Forbes magazine, in its most recent ranking of the world's biggest public companies, put the Nebraska-based group at number five. While 60 subsidiaries involved in a variety of industries have contributed to these staggering results, 27% of Berkshire Hathaway's net earnings are in the insurance space, where the group has been a player since 1940.
A rapidly growing arm of the Berkshire Hathaway family is Berkshire Hathaway Specialty Insurance [BHSI], a company launched in April 2013. Globally headquartered in Boston, Massachusetts, BHSI is principally focused on commercial lines and has grown exponentially within a very short time.
"We've gone from four people on the team to 585 people today," says Peter Eastwood BHSI's global president and CEO. "From a geographic standpoint, we initially launched the business in the United States, and we have since entered five other countries" – Canada, Singapore, Hong Kong, New Zealand and Australia.
Eastwood's career in insurance has spanned a quarter of a century; before he was presented with the opportunity to build BHSI, he oversaw
AIG
's property and casualty insurance businesses across the Americas.
"I was fortunate to be introduced to the industry and to AIG in 1991 by a long-standing family friend who, at the time, was a broker at
Marsh
in New York," he says. "When I graduated, in a fairly challenging economic environment, he was nice enough to introduce me to some people at AIG. I've enjoyed a lot of fun and have had the pleasure of being in the business now for 24 years."
Long-term strategy
Eastwood emphasizes that BHSI's strategy is very much long term. "In the world of Berkshire Hathaway, 'long term' I would describe as 'forever.' We effectively don't have a finish line," he says. "Everything that gets done in this organization has a long-term perspective around it. We're here to build a long-term, focused, diverse – both by product line and geography – principally commercial property and casualty insurance business."
As for determining which markets BHSI will operate in, Eastwood says the criteria are twofold. First, the company looks for countries where it can write business that adds value to a country's indigenous risks and exposures. Second, Eastwood cites the importance of catering to the needs of multinational customers.
"I would describe us as building an international company that has global capabilities … there are customers that have exposures that cross borders," he says. "So where there's a need for us to satisfy that multinational customer's needs, and particularly where there's a need for a locally admitted policy, we want to be in a place to have a network to do that."
Eastwood says market conditions haven't factored into the timing of BHSI's launches into new international markets. "We think about this as a long-term play," he says. "We haven't thought about essentially timing the insurance cycle and launching the business in a highly opportunistic way, but rather building the business and positioning it for success over the long term."
He says BHSI has some key characteristics that position it for success in the international markets in which it has a presence. "We've got a very large and very strong risk-taking balance sheet – in fact, the largest balance sheet in the insurance industry globally. It's got wonderful financial strength ratings; we've got a brand that represents some very positive things … and we're part of a larger organization – Berkshire Hathaway – that really knows and values the insurance business."
Eastwood emphasizes that BHSI wants to be a solution-oriented organization. "Our underwriters go into the marketplace every day, thinking about the opportunities that our broker partners are presenting to us, with the objective of finding a solution and finding a way to say 'yes,' and not thinking about approaching the business from a rigidly defined risk appetite standpoint where, effectively, a box has been built and we [don't] step outside of the box."
He also stresses the importance of his global BHSI team being able to move swiftly. "I want to make sure that the decision-making … is done at a rapid pace, and that involves us hiring very talented people and then empowering them locally in their engagement with both brokers and customers to be able to make decisions," he says. "My belief is that if we take the very large balance sheet that we have, if we're solution-oriented and we put real pace behind delivering a solution back to the broker and ultimately to that broker's client, that combination … is a winning formula."
Eastwood also stresses that accuracy is essential to BHSI's execution of its vision, which involves "making sure that everything that we deliver is what it is we promised we would deliver, and making sure there's a high degree of accuracy with it."
Times ahead
Casting his mind forward, Eastwood identifies profitability and profitable growth as the greatest challenge for the global insurance industry now and in the foreseeable future.
"We've got an external environment where the supply-demand equation really isn't in favour of the seller," he says. "We've got high levels of competition in the business, and so those that are best at under-writing and at executing on their strategy are the ones that will win."
The current market conditions are making this prospect even more challenging, he adds. "You've obviously got a somewhat long-standing low-interest-rate environment as well, and so companies' ability to get meaningful investment returns [is] muted."
However, he still sees an opportunity for BHSI to stand out from its competitors.
"One of the most important things for us – and, I think, for the success of our business – is to have simplicity as an overarching guiding principle … keeping things as simple as we can, in terms of the way decisions are made, in terms of the way that reporting relationships exist in the organization, in terms of policy forms [and] in terms of the way that claims are handled," he says. "If we keep simplicity in mind at all times, I think in a complex world, we've got a chance to differentiate ourselves."