Rolling with the changes | Insurance Business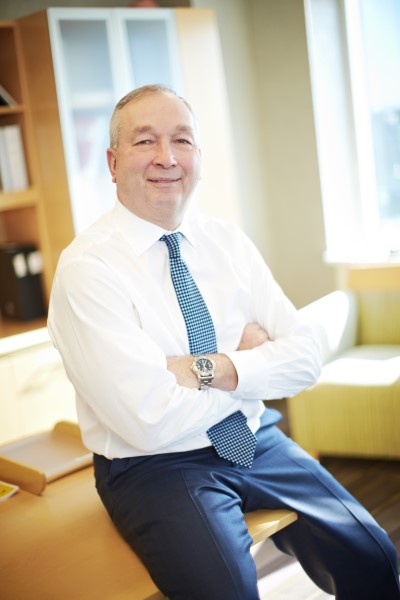 The insurance industry is constantly evolving – and those who don't evolve with it run the risk of being left behind, says Greg Somerville.
Somerville, the president and CEO of Aviva Canada, has witnessed that evolution as changing customer expectations – on top of catastrophic weather events – have pushed the Canadian insurance industry to innovate.
Customer preferences
The way customers buy insurance products is changing. "We've been saying for some time at Aviva that it's not necessarily a question of direct versus broker distribution, but rather a question of distribution to meet the needs of customers," Somerville says.
Customer preference, he says, should drive how products are delivered and serviced, and a company's focus should be on providing customers with an easy way to do business, keeping self-service options and price-sensitive solutions available – regardless of how customers choose to buy insurance products.
"Continually evolving customer preference solutions will always be a theme for Aviva," he says.
Changing customer expectations don't just mean evolution for providers, though. Brokers, too, need to constantly assess how well they're providing service to their customers – and adapt their approach to meet changing customer needs.
"Our company is largely focused on distribution through independent brokers, and I continue to be impressed with the entrepreneurial spirit of the broker channel in the context of the need to evolve," Somerville says. "We're constantly engaged with the entrepreneurial, forward-looking brokers who are looking to evolve their business model to meet the changing demands of consumers. I find it exciting, and it gives me reason to be
Weather challenges
The 2013 floods in Alberta and Toronto were the first and third largest CAT loss events in Canadian insurance industry history. All told, insurers paid out $3.2 billion in weather-related claims that year. The Toronto flood alone cost insurers nearly $1 billion – as much as they'd paid for water-related damage across the entire country in each of the previous four years.
"2013 was the year of the catastrophe with the floods in Toronto and Alberta, followed by months of relentless winter," Somerville says. "In 2014, it [was] more a story of frequency of weather than catastrophe. It created some challenges."
It's also served as a wake-up call to insurers. "What is the new normal is the question," Somerville says. "We're reflecting on the last two years as we look forward and plan for the next two or three years. What can we expect from weather, both from a frequency and severity perspective? That's caused us to rethink our assumptions about weather."
Reducing rates responsibly
In August 2013, the government mandated a 15% reduction in auto insurance premiums. The Ontario government had established interim goals of lowering premiums by 8% in one year and 7% the following year. The deadline for that final rate reduction will hit in August.
If rates aren't reduced in a responsible fashion, there is a risk that some insurers may exit certain segments of the industry, leaving customers stranded – or at the very least, with access to fewer coverage options.
The rate-reduction goal was helped along by the passage of Bill 15 in November 2014, which lowered prejudgment interest rates, called for a more efficient dispute resolution system for auto insurance and took steps to combat fraud in the towing and vehicle-storage industries; however, the old concerns are still very much present. In Somerville's view, more needs to be done if the industry is to hit the target set by the government.
"We need to see some urgency," he says. "We need some reforms that are bolder in nature to allow us – in a responsible way – to keep premiums down without creating any risk around availability."
Aviva's future
So what's ahead in 2015 for Aviva? One of the company's big pushes will be to raise awareness of the dangers of distracted driving, a problem that Somerville says "deeply concerns" Aviva from several perspectives.
"The obvious one is cell phone usage and texting, but there are a lot of things people are doing behind the wheel that they shouldn't be," he says. "We're going to get behind a campaign that tries to raise awareness of distracted driving as a risk that's unacceptable. Wouldn't it be great if distracted driving was deemed as socially unacceptable as drinking and driving?"
In the US, 10 teenagers die every day while texting and driving – and the issue is claiming Canadian lives as well.
"And who knows what's not being accounted for? How many of these accidents are happening that they aren't able to link to distracted driving?" Somerville says. "Those numbers could be higher. It's alarming enough that we think it should be talked about, and we will in 2015."