Seamless Strategy | Insurance Business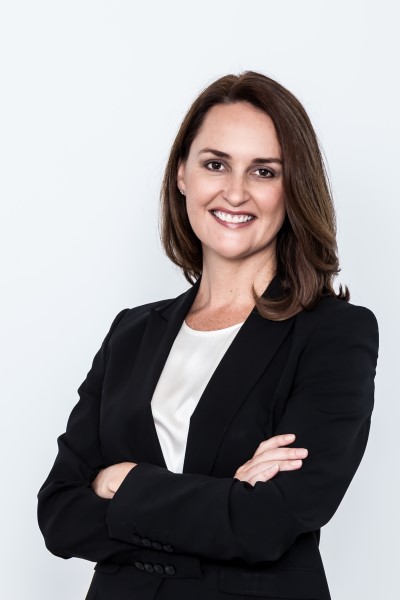 Insurance Business: You were appointed CEO of Macquarie Pacific Funding in January. What are your key goals for the organisation in 2015 and beyond?
Rachael Lavars: I commenced as CEO of Macquarie Pacific Funding [MPF] earlier this year. This is an exciting time as the organisation is now ready to optimise the opportunities brought about by increased size, scale and capabilities for the benefit of our clients. The business has a strong team by size and experience, but most importantly a complete focus on meeting our clients' needs. Over the next year my job is to ensure that we maintain strong engagement with our clients and the marketplace, and we strive to deliver differentiated service and solutions. Part of the strategy for ensuring we achieve this is to maintain our strong alignment with Macquarie Business Banking. The breadth of products and services offered across both businesses, combined with the strength of client relationships and our ongoing commitment to support the needs of our clients in a changing marketplace, has successfully differentiated our proposition over the past decade.
IB: What trends will you be watching in premium funding in the year ahead and, more generally, in the insurance industry?
RL: Changing attitudes and behaviours for transacting online has been topical for some time, and I'll be watching this advancing trend over the next year. More buyers of business insurance are turning to the internet to research their insurance needs, research the range of insurance providers, with an increasing number looking to purchase and transact online. There is increasing demand to make the procurement and payment of insurance as simple and accessible as possible. We offer a solution called Macquarie Premium Payments Online which provides a full payment capability, including a monthly instalment option to support online distribution platforms. This solution was developed in anticipation of this changing trend.
IB: When it comes to discussing emerging risk areas in insurance, cyber risk seems to consistently be at the forefront of that discussion. Is cyber risk something about which the premium funding space is also concerned?
RL: With our increasingly online and interconnected business models, it is vital that anyone in the insurance industry maintains safe and reliable service which cannot be compromised. The other thing we are acutely aware of is data protection. As premium funders we hold client information on our systems, so we have to take all reasonable steps to protect this information from any threats.
IB: How important is it for premium funders to embrace new and emerging technologies? Are there any current technological innovations at Macquarie Pacific Funding about which you're particularly excited?
RL: Applying technology in any financial services business is a well-trodden path, and premium funding is no different. While it makes sense for anyone in our industry to keep their eye on technology trends, for us it is about being clear on the business purpose for the technology and how it will support us, as well as our valued channel partners and their clients. Technology for technology's sake is not something we do. However, if a new technology can prove itself as supporting a new and valued way of doing business, then we'll happily embrace it.
IB: Prior to becoming CEO of Macquarie Pacific Funding, you were head of the insurance broking segment for Macquarie Business Banking. Brokers today face the challenge of more customers becoming willing to transact directly online for their insurance needs. How do you think brokers can successfully promote the value of their advice to consumers in this current climate?
RL: Potentially, brokers need to adapt their approach to clients with changing attitudes and behaviours in the current digital world. There is an increasing trend for customers to do their own online research, even if they're not looking to purchase online. Brokers need to ensure they continue to demonstrate the value of their expertise in assessing risks, and the value they then bring in their ability to source the most appropriate products, terms and coverage in the market. The internet provides a source of informal advice that is not matched by the knowledge, contacts and experience of a broker, and the insurance products offered online are typically homogenous in structure. Brokers additionally play a valuable role should a claim event arise.
IB: Do you think there's a need for brokers to better understand premium funding products and the benefits those offerings can provide to their clients?
RL: I believe there is scope for some brokers to offer premium funding to their clients more readily as a payment choice. The product is straightforward and easy to procure. In our experience, brokers who readily offer premium funding have higher acceptance levels of the product than those who don't. It remains our responsibility to continue to work with our broking partners to realise opportunities for them and their clients, and to ensure we continue to deliver solutions that evolve with the needs of the changing marketplace.
IB: You played a key role in Macquarie Premium Funding's acquisition of Pacific Premium Funding. What would you cite as particularly key achievements or valuable lessons learned from that experience?
RL: Following the successful integration of Pacific Premium Funding, we are able to provide an improved experience to brokers and their clients by taking the strengths of both organisations to deliver a blend of products and services. Brokers now have the benefit from high-quality services and systems that integrate seamlessly into their business, as well as access to our expertise and insights. We are continuing to invest in product and service innovation that drives efficiencies for brokers. Their clients benefit from competitive, easy-to-use funding products that are seamlessly accessible. An integration of this size was always going to have its challenges; however, we are delighted with the outcome. What we have now is a business that brings together the best of both worlds. You can't underestimate the importance, effort and time required to align two organisations, as well as internal and external relationships and engagement, and to coordinate a new approach to doing business.
IB: Do you think recruiting and retaining good staff is an industry or an individual company issue? And what should be done about it?
RL: I believe it is the responsibility of both the industry and organisation to engage with the community to secure future talent. Overall, I believe at an industry level there needs to be a focus on promotion of career opportunities to increase awareness of the exciting opportunities, and the rewards and recognition that come with those. Investing in our leaders to take the industry into the next decade with passion and innovation is important.
IB: Why do you think attracting new talent continues to be an issue, and what do you see as key steps the industry could be taking to make insurance an industry of choice among jobseekers?
RL: Attracting good talent is an issue for all sectors, with the insurance industry included. Historically, the industry has not been strong in promoting the possibilities of a career in insurance. However, I am aware that there are now steps being taken by some of the major insurance companies, together with NIBA, to increase awareness. I believe this is an important step. Another significant area is managing our talent pipeline and having a plan for each individual. We need to demonstrate the strengths of working in insurance in the global community and present a value proposition that appeals to the future workforce. For us, when we are looking to recruit new talent it is important that potential hires understand that being part of our team means they are given a real sense of ownership of the future of the business.
IB: Another issue that's currently topical is gender diversity. Women are still underrepresented across the different levels of the insurance business, particularly at management level. How does the industry need to change in order for us to see more gender diversity at senior levels?
RL: I have been fortunate throughout my career to have been challenged and mentored by great leaders. At MPF, approximately 50% of our staff members are women and 40% of our leadership team are women. This figure is pleasing as it demonstrates an environment that is supporting opportunity for women. Broadly across the Australian financial and insurance industry, the challenge is ensuring that strong female representation flows to the senior levels. To achieve this there needs to be equal opportunity for women and consideration given by companies to support flexible working arrangements. With the right opportunities and support available, I have no doubt that the next generation of women will be even more successful.
IB: Inga Beale, the current CEO of Lloyd's, has been quoted as saying, "Being more diverse is good for business". Do you agree with that statement?
RL: There is so much research and data to support that statement that it is impossible not to agree! The issue is that when people talk about diversity they can tend to default to considering gender and other forms of demographic diversity, whereas leveraging diversity of thought and perspective is where the true value of diversity can be realised. I have complete respect for Inga Beale, what she has achieved and what she represents to women around the world. I hope I provide inspiration for people rising though the insurance sector and to embrace the benefits of diversity, which ultimately encapsulates the diversity of thoughts, ideas and vision.