Are New Zealand insurers under-pricing their risks? | Insurance Business New Zealand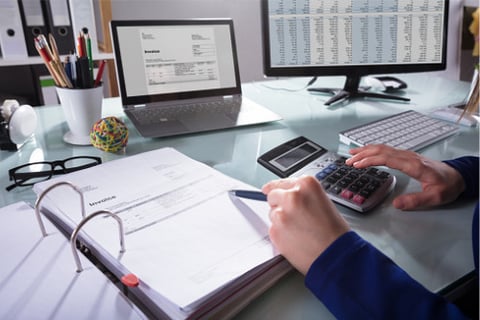 The Reserve Bank of New Zealand (RBNZ) is reviewing whether insurers are giving policyholders the amount of security and protection that they expect, and one analyst says there may currently be a slight under-pricing of risk in the insurance space - something which has the potential to have a major impact on policyholders in the future.
RBNZ's review of the Insurance (Prudential Supervision) Act (IPSA) 2010 will look at many aspects of policyholder security, including the type of information provided to customers, capital levels, and a potential customer guarantee fund. However, one issue that has been raised is a tendency of insurers to be too 'optimistic' when assessing risks, and RBNZ is also looking at how market incentives can be adjusted to provide a higher level of security for policyholders.
Commenting on the current pricing of risk in the insurance market, adviser - financial policy and analysis Ben Thirkell-White said that there are a number of incentives for insurers to under-price their risks. He noted that RBNZ's consultation paper gives a detailed description of these incentives, and looks at ways to reverse the trend of being "more optimistic than the reality."
"The first section of the consultation paper gives an extensive and more nuanced explanation of policyholder security, but a starting point is that insurance is a public good and it enables socially valuable risk taking," Thirkell-White said.
Read more: RBNZ reviews IPSA
"We want the public to be confident that insurance is going to work, and that it's going to deliver the financial security that they've been contracting for."
"However, we think there are some reasons why there are incentives to under-price risk," he explained.
"Human beings are generally speaking slightly more optimistic than the reality, and consumers don't want to pay extra for insurance, and so they're happy if risks are discounted a little - but that means they may wake up to be somewhat less happy later on. Insurers themselves also have short-term incentives to under price risk, because it will make profits look better and will suggest less need for reserving capital, which costs money."
"We're not saying those issues can't be overcome, but we do think that there is a tendency in that direction, and a complexity in insurance and a difficulty in understanding probability for both insurers and consumers may help feed into that process," he said.
"We're not saying that anyone is out there to cause problems, but we are suggesting that there are incentives to perhaps make judgements that are a bit light on the risk side."
When it comes to the role of regulation, Thirkell-White said that the Reserve Bank is looking at a number of ways to incentivise insurers to price risks more accurately. These include direct intervention through capital requirements, but also ensuring that customers are given a good breadth of information around an insurer's financial security.
Setting up a guarantee fund to pay policyholder claims if the measures don't do their job is also being considered.
"The purpose of regulation is to push back against this trend, to try and re-align those incentives so that a long-term sound insurance sector is what everyone is working towards," Thirkell-White said.
"We can increase the incentives to focus on risk in a variety of ways, from governance, to giving consumers information that they can use to judge insurers' financial strength, and to create incentives for insurers to try and sell their products on the basis of financial soundness as well as cheap premiums."
Read more: IPSA review under scrutiny
"We can also intervene directly - most obviously through solvency, and putting in minimum capital requirements," he added.
"Finally, if those things don't work as well as we hope, we can also enhance policyholders' access to assets at the end of the day, if an insurer fails. Roughly speaking, those are the ideas that are covered and discussed in the paper."
RBNZ will be closing its consultation on policyholder security on November 15, and both the insurance industry and members of the public are being encouraged to participate in the process.
Deputy governor and general manager of financial stability Geoff Bascand said the ultimate aim of the review was to ensure that New Zealand's insurance sector remains resilient, and is well equipped to keep acting as a safety net for insured New Zealanders.
"An important purpose of New Zealand's insurance legislation is to promote a financially sound insurance sector," Bascand said.
"The consultation reviews the legislation governing the amount of capital insurers maintain as a buffer in case of adverse events – their 'solvency capital' - and asks whether there should be greater clarity about policyholders' rights when some policies are terminated early. We also ask whether New Zealand should consider establishing a guarantee fund for some of policyholders' claims if an insurer fails.
"This consultation gives the public an opportunity to provide feedback on whether the current legislation gives policyholders the security that they expect, and we invite anyone interested in the topic to submit their views to us."