Australia expects "substantial travel restrictions" throughout 2021 | Insurance Business New Zealand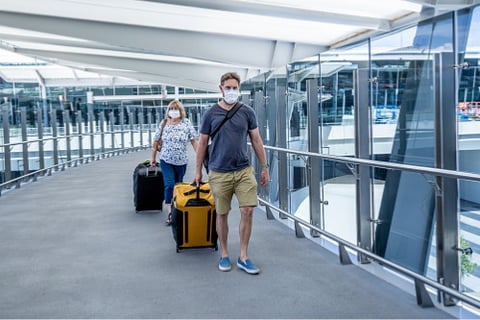 Australian travellers have been dealt a blow by Secretary of the Department of Health Brendan Murphy, who says that international travel might be off the table for Australians until 2022, even with a vaccination programme in place.
Commenting on the long-awaited travel bubble, Murphy said he expected to go most of the year with "substantial travel restrictions."
"Even if we have a lot of the population vaccinated, we don't know whether that will prevent the transmission of the virus," he said.
Read more: How excited should we be about the Trans-Tasman bubble?
However, New Zealand COVID-19 response minister Chris Hopkins said the country still plans to establish a quarantine-free travel bubble with Australia by April, saying that a decision would be made "early this year, as conditions allow."
"The health and border requirements for a trans-Tasman Safe Travel Zone will be strict," Hopkins commented. "Officials are completing further readiness work, including contingency planning for an outbreak in either country after a Safe Travel Zone commences."
Travel insurers have been slowly rolling out cover for COVID-19 and other pandemic and epidemic diseases over the past several months, and Allianz Partners launched an international policy with selected cover in December. The policy covers travellers who contract a pandemic or epidemic disease, impacting their travel plans.
CEO Kevin Blyth says this was done in anticipation of borders slowly reopening over the course of 2021, and he urged travellers to "shop around" for travel insurance before heading across any borders.
Read more: Allianz Partners launches travel policy with pandemic cover
"Our International Leisure Travel Insurance covers travel around the world, including trips between Australia and New Zealand," he commented.
"We also have a Frequent Traveller plan which covers unlimited trips within a 12-month period, up to a maximum of 60 days for each trip, which has been designed for those taking several trips over the course of the year.
"We encourage travellers to shop around for a plan that best suits their needs."