How life is for heartland brokers | Insurance Business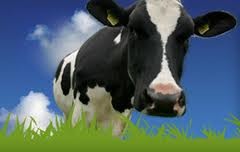 When Brett Borrell was made national rural sales manager for
Crombie Lockwood
two years ago he had the opportunity to up sticks from the provinces and shift to Auckland or Wellington.
But he felt strongly that staying put was more important than ever.
"I believe it brings more credibility to the role when you're in the place where the business is being done rather than the high-rises of Auckland," says Borrell who was born and bred on a farm in the Waikato and has now chalked up 25 years in Palmerston North.
However, being so far from the Auckland high-rises can sometimes fuel the feeling of 'them and us', something that Borrell works hard to alleviate.
"Being in the provinces, we notice the communication channels tend to centre around the head offices of the insurers and broking companies and you tend to hear about things once a decision's been made.
"It does trickle down but it's a few days later and it can cause a sense of isolation.
"One of the things I try and do is make sure that that information gets out to people in the provinces."
Some resentment is felt when the big city brokers come in and target the largest accounts.
"We don't get a lot of opportunity to write corporate type risks out here and when we get a big multinational business that's broked out of town that can be a little frustrating. We can do it just as well as they can and this is where the risk is, after all.
"When something goes wrong there's a huge advantage with having someone here on the ground to deal with it. So we really do push the 'buy local' benefit.
"But to get in front of the people that make those decisions is difficult, be they in Auckland, Wellington or Sydney or wider."
Distance is a major factor even for something as straightforward as staying on top of one's professional qualifications.
With 25 hours a year of continued professional development required to remain certified as a QPIB, travel costs to get to seminars and training programmes which tend to be based in the main centres is significant.
Not much comes to the provinces either, says Borrell.
Continued on Page 2