How life is for heartland brokers | Insurance Business - Page 2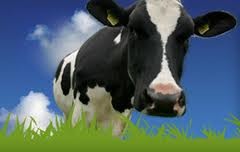 "Conference years are easier as you can clock up a few hours but in the year between conferences it can be difficult. Fortunately, now there are online modules you can do."
The numbers relating to heartland broking are smaller in every sense.
In terms of economic growth that can be frustrating when comparing to the massive numbers in Auckland and particularly Christchurch right now as the recovery from the effects of the GFC are much slower in the provinces. But, says Borrell, the budgets are all relative.
In terms of clients and staff there is also a smaller pool to draw from – the answer, Borrell says, is to get creative.
"There is intense competition for clients which is where you need to diversify and be proactive."
"In Palmerston North there are about three established broking houses and a number of smaller one or two man operators, so about 30 brokers in a relatively small area competing for the same clients and the same staff – often with detailed competitor knowledge of both.
"That's why we started to lean more towards the rural and agricultural sectors. It comes down to doing things a little bit differently."
He says they work hard to maximise their opportunities by having representation at
events
on the rural calendar such as Field Days, talking to people and putting them in touch with the right people in their organisation.
He adds: "You might have to take advantage of major events like floods and wind storms, even earthquakes – you soon hear who's having good claims experiences and who isn't and you get in touch with them."
To encourage the staff talent to come from the big centres out to the provinces is tough however – the urban drift rarely works in reverse, he says.
"I certainly think the lifestyle's better, it's a slower pace. Our rush hour in Palmerston North runs from 5pm-5.20pm. That can be seen as an advantage, especially when it comes to getting out and seeing clients.
"Within five minutes you're at the city limits and out to the open road. We can go and see two or three clients in a day which is fantastic.
"I don't think you're as mobile in Auckland, it takes a lot longer to get anywhere there. So that can definitely be seen as an advantage. And with that comes a feeling of being more independent.
"There's a lot to be said for getting on and doing your own thing without Head Office leaning over your shoulder watching everything you do."
With their target market being the large family-owned farming operations it helps to have a no-nonsense can-do attitude.
Indeed, one of Borrell's more unusual days at work involved visiting a busy farmer who got Borrell to drive the tractor while he read over the paperwork.
"They tend to be very parochial, conservative, they're not huge change merchants. For us it's about delivering on commitments that we give and promises that we make, it's really about not letting people down especially in the rural community because they will talk about it.
"In New Zealand there's really been one company who've done a very good job in rural insurance over the past 130 years and it takes a lot of convincing to show people there are other options out there.
"So it's a huge challenge to get them to change suppliers as they are very loyal – 3% or less will change insurance company or provider from one year to the next - but flip that on its head, if they're clients of yours that's a good thing."