How will a vaccine impact the availability of travel insurance? | Insurance Business New Zealand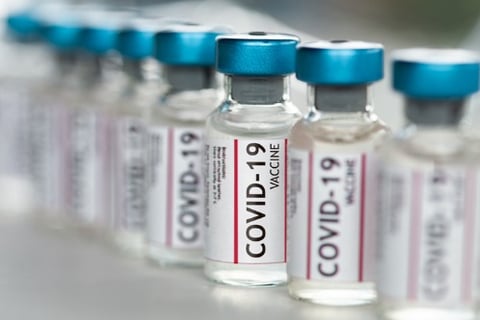 The travel sector's hopes for a Trans-Tasman bubble are hanging in the balance as Australia grapples with fresh outbreaks across multiple states, and opinions on the long-talked about concept are mixed, with some saying the idea is dead on the ground, while others are convinced that it will be in place by April.
Cover-More Group general manager Eftim Stojanov says that the New Zealand government would never risk its significant gains by allowing travellers into the country without a vaccination programme in place - but when it comes to travel insurance, he says the details of how a vaccine will affect cover are still being figured out, and a lot will depend on government decisions across the globe.
"Vaccination programmes are already coming through, and that's the light at the end of the tunnel for many people," Stojanov commented.
"But the New Zealand government has taken the most conservative approach to managing the pandemic globally, and there's no way that they'll throw away all of this effort and everything they've achieved over the past year without having some sort of mechanism to control the virus."
Read more: How excited should we be about a Trans-Tasman bubble?
"If we can get a vaccine rollout by March, then by April we could potentially be looking at a Trans-Tasman bubble," he explained.
"We would then be dependent on a vaccine being rolled out across other countries too, and, as that goes through, we're looking at a slow reopening to the world by perhaps the third quarter of 2021, with Christmas potentially being completely open. However, this is all still guesswork."
Stojanov says that, as of now, travel is still extremely limited outside of the domestic market in New Zealand - and since there is no community transmission, demand for COVID-19 cover is not particularly strong. However, he says COVID-19 cover will almost certainly become vital once borders start opening, and international travel resumes.
"Our own international COVID cover hinges on the safe travel advice of the government, and whether they think it's safe to travel to a particular destination or not," Stojanov said. "We're still considering how the vaccine will impact the development of the product."
"What most insurers have done is roll out some cover or product, but with a timeline - say a cover that is valid up until March 2021, and then they will reserve the right to revise that product," he explained.
"What we've done is create a solution and create a level of confidence, and potentially even influence government to say 'OK, insurers are willing to accept this COVID-19 risk - what can we do to boost the travel industry?' But as the vaccine gets rolled out and the new reality crystallises, there will definitely be new products coming.
"There will be updates to products across the insurance sector that will capture the impact of the vaccine."
Stojanov says the industry is still in discussions as to how a vaccine will affect availability of cover - and again, much will come down to the decisions of individual governments.
"It will all depend on how travel is framed - if vaccination is required for you to travel internationally, then that will automatically be linked to your travel insurance cover too," he said.
"That all depends on how governments choose to implement that, but if they say that you can travel even if you're not vaccinated, then insurers will likely have a different approach.
Read more: New Zealand, Australia ease COVID-19 travel bans
"We can tell governments that there is underwriting capacity to absorb the risk to a certain level. But we cannot predict the reality, so unfortunately in this case, we have to be reactive."
If travellers do choose to eventually take out a travel policy, Canstar's group executive Steve Mickenbecker says they'll need to be extra careful when selecting their product, as each policy will vary in what it will and won't cover. He says customers will need to pay special attention to their Product Disclosure Statement (PDS) and policy wording to avoid any nasty surprises should they need to lodge a claim.
"One big thing that has come out of this crisis is that people are much more aware of the risks when it comes to travelling, and are more aware that not all insurance policies are equal," Mickenbecker said.
"It has shown that people should not only look at the premium costs when they buy insurance, but also what the policy includes and excludes."
"Anyone buying insurance should read the Product Disclosure Statement (PDS) very carefully, to see if there are pandemic or epidemic exclusions, and what cancellation costs are covered and under what circumstances those cancellations would be covered," he added.
"Once you part with money for flights and accommodation, that's the time to buy insurance or you could be at risk of not being able to buy cover for certain things later on."